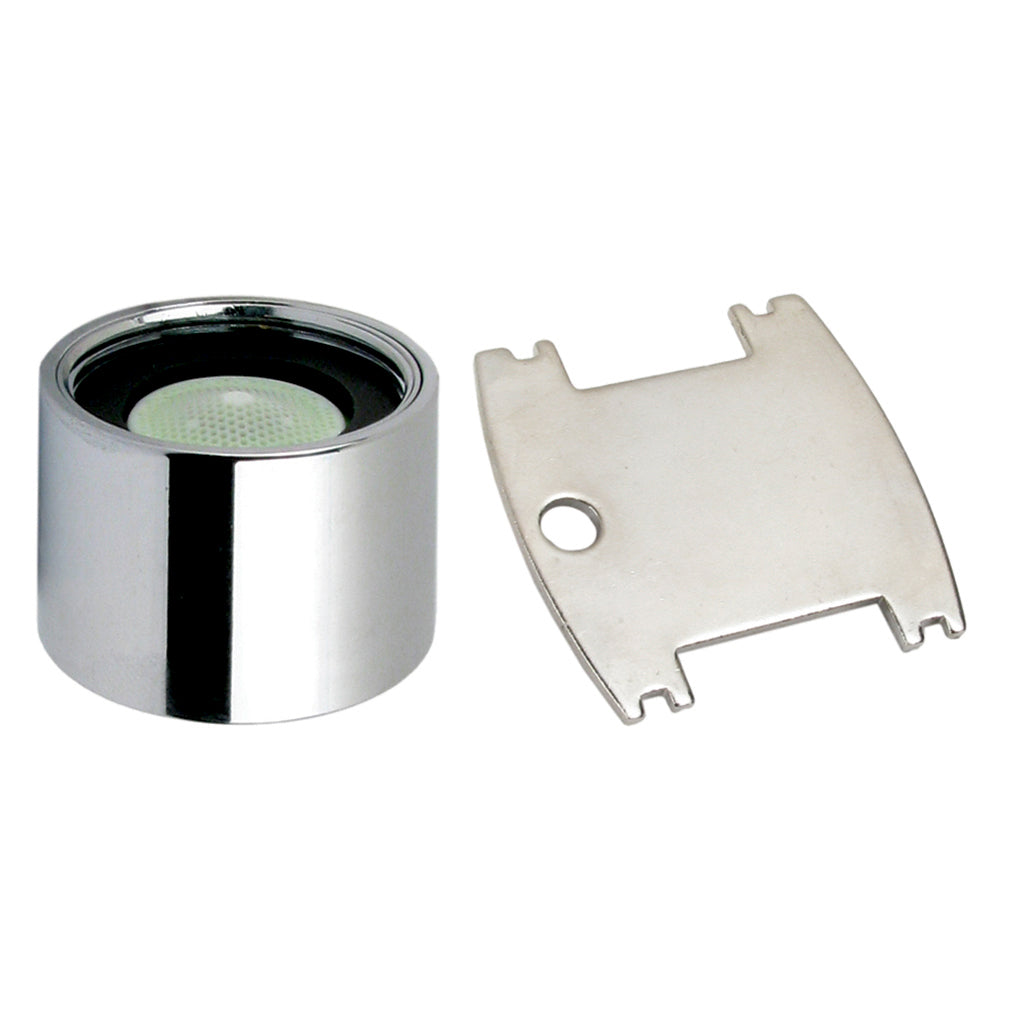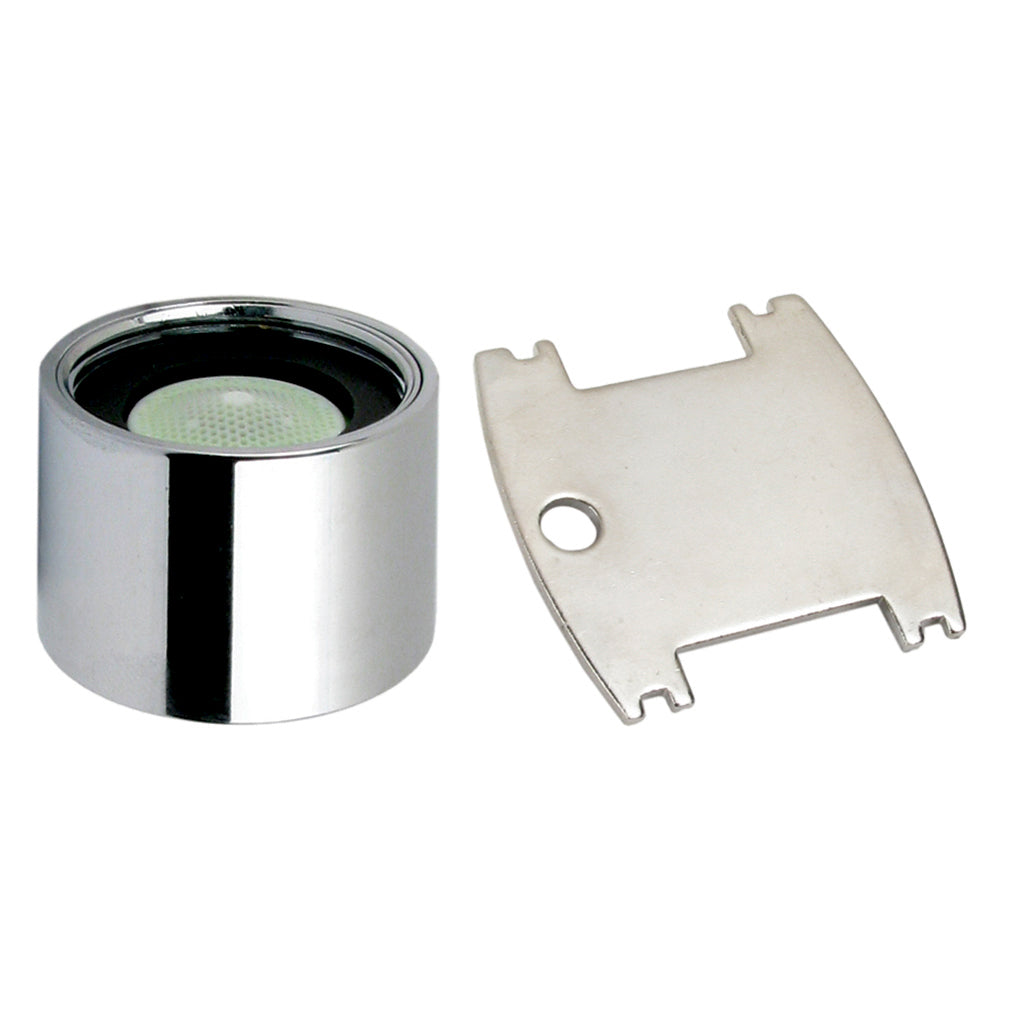 Aerator Female 15/16 Multi-Laminar 0.5 GPM (Vandal Resistant)
Part Number: #80603 
Manufacturer Number: 10 2140 5
Manufacturer: Neoperl 

Aerator Female 15/16 Vandal Proof 0.5 GPM. Includes key.
This Female Vandal Proof Aerator is a faucet spray head option suitable for Optima faucet models ETF-80, EBF-85, ETF-770, ETF-880, EBF-187, SF-2200 and SF-2250. This aerator is compatible with faucets that have a 0.5 GPM flow. This spray head creates a multi-laminar spray type. This Sloan faucet aerator is vandal resistant. It comes with the key needed to access the spray head.

Whatever part you need to fix your Sloan electronic faucet, we've got it right here at SloanRepair.com. Our knowledgeable team is ready to provide you with any technical assistance you may need. With years of experience and continuous training, we'll make sure you get the right part the first time, every time.