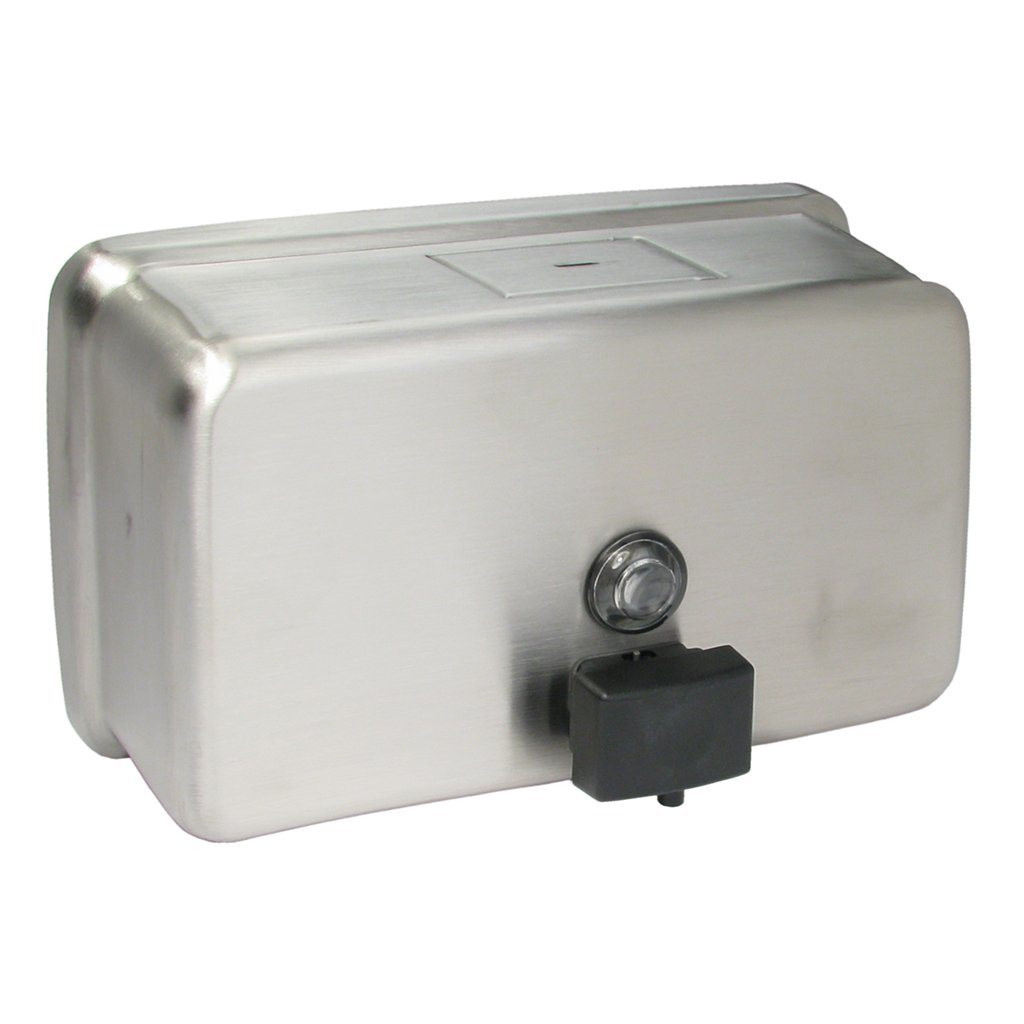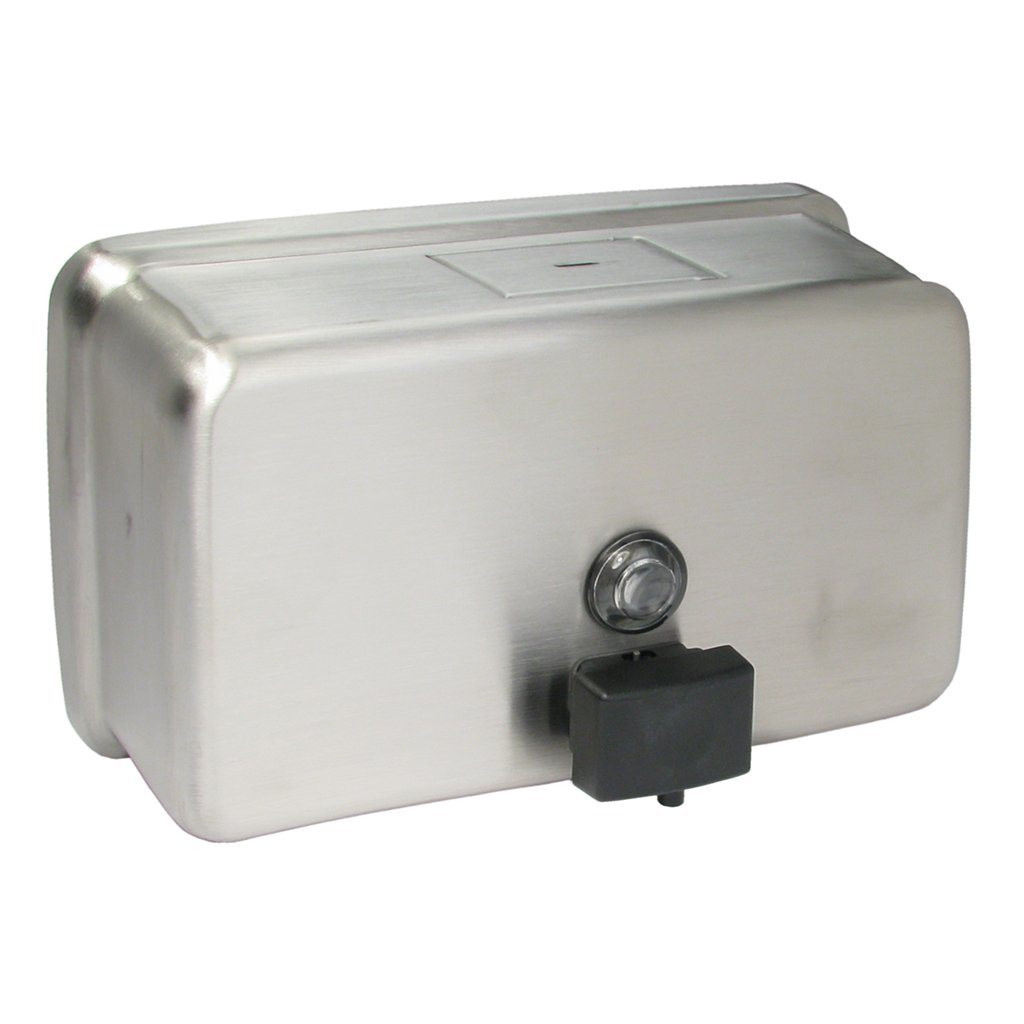 Bobrick B-2112 Surface Mounted Soap Dispenser 40 oz.
Part Number: #15606 
Mfg No.: B-2112 
Mfg: Bobrick Washroom Equipment Inc

This Surface Mounted Soap Dispenser is made by Bobrick Washroom Equipment. Bobrick model B-2112. It is a horizontally-shaped surface mounted soap dispenser that is designed to be wall-mounted. It is constructed of stainless steel and has a satin finish. It uses liquid soaps and has a 40-ounce fill capacity.