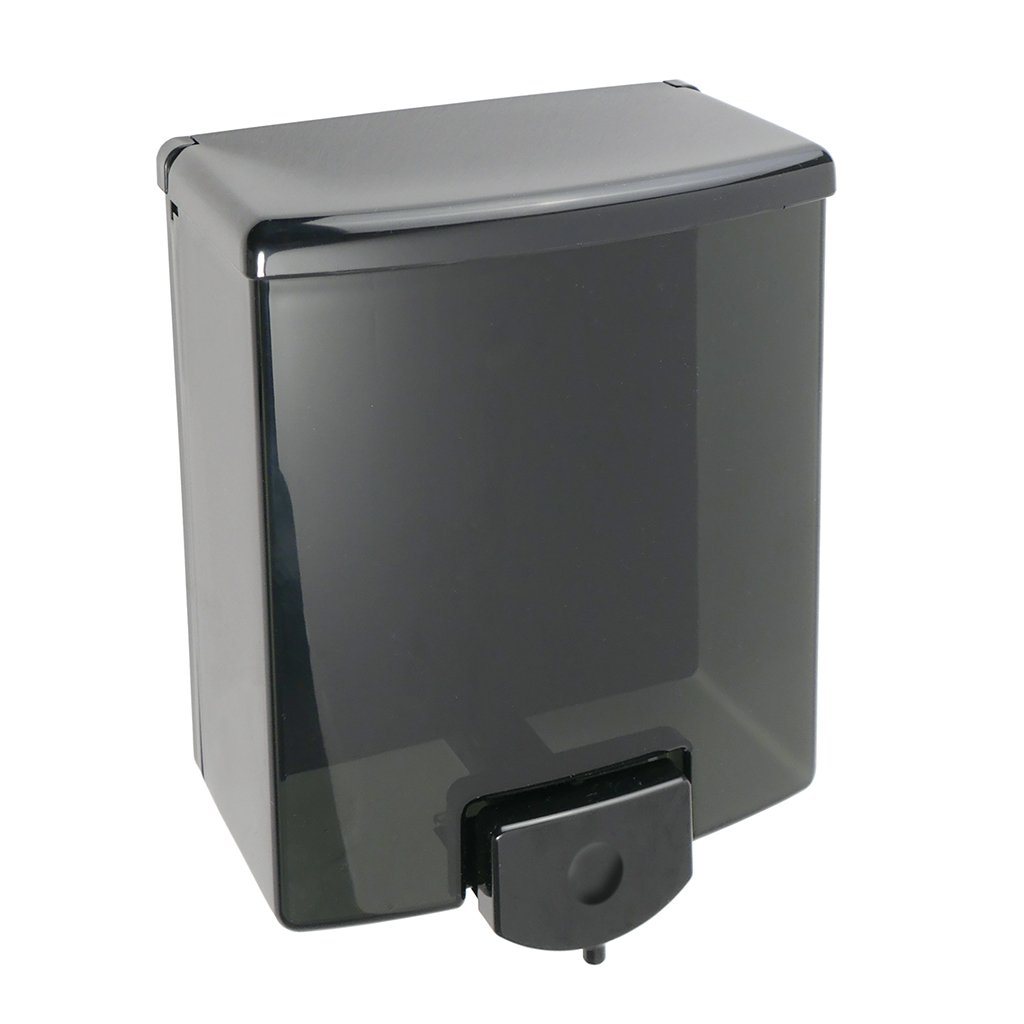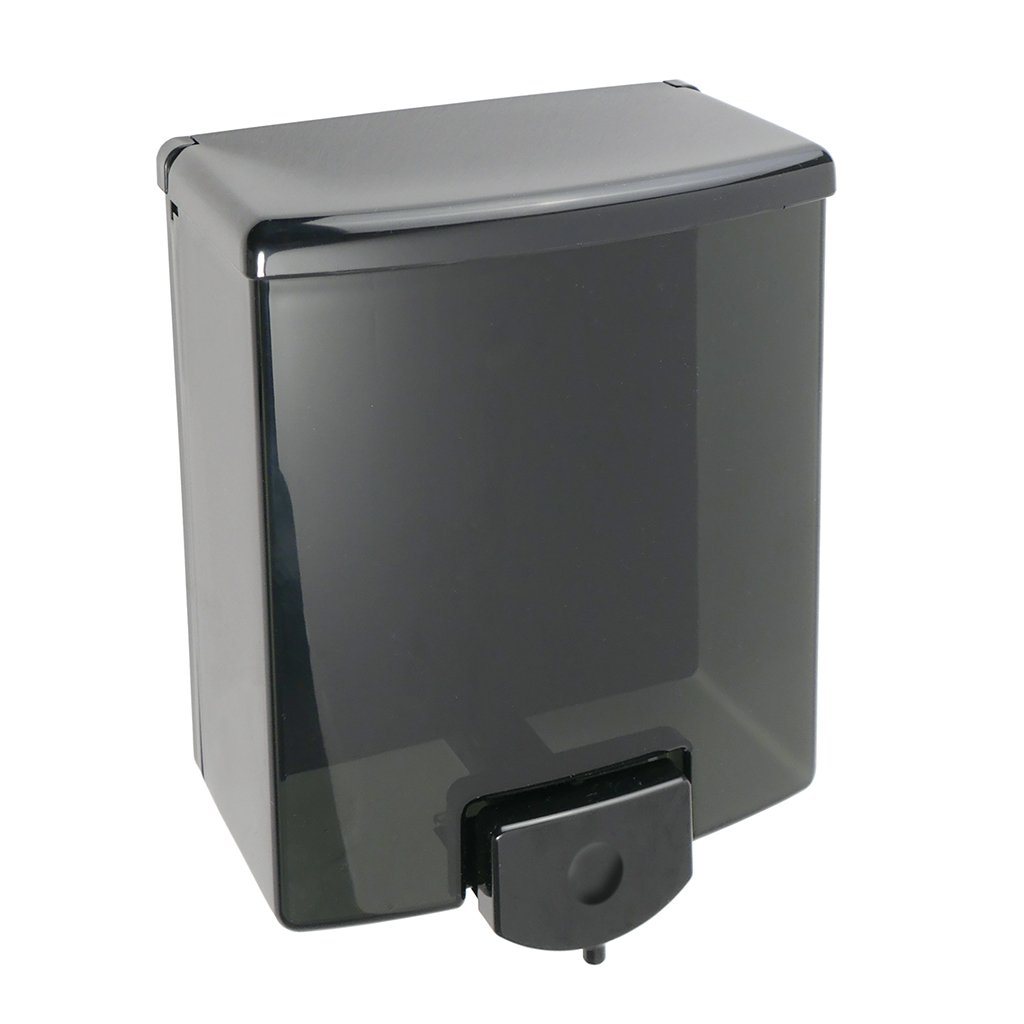 Classic Series Surface Mounted Soap Dispenser 40 oz. (Black)
Part Number: #15369
Mfg No.: B-42
Mfg: Bobrick Washroom Equipment Inc

This Surface Mounted Soap Dispenser is made by Bobrick Washroom Equipment. It is Bobrick model B-42. It is part of the Bobrick classic series of soap dispensers. This soap dispenser is all black. The valve dispenses all-purpose soaps. Soap capacity is 40 fluid ounces. Soap dispenser dimensions are the following: Unit 5-13⁄16" W, 6-7⁄8" H; wall to push-button, 3-3⁄16". 
Features:
• Vandal-resistant lid with keyless locking device that pivots up for easy filling from the top.
• Translucent contain shows visible soap levels for easier servicing of unit.
• Concealed wall/mirror mounting that is removable for cleaning.