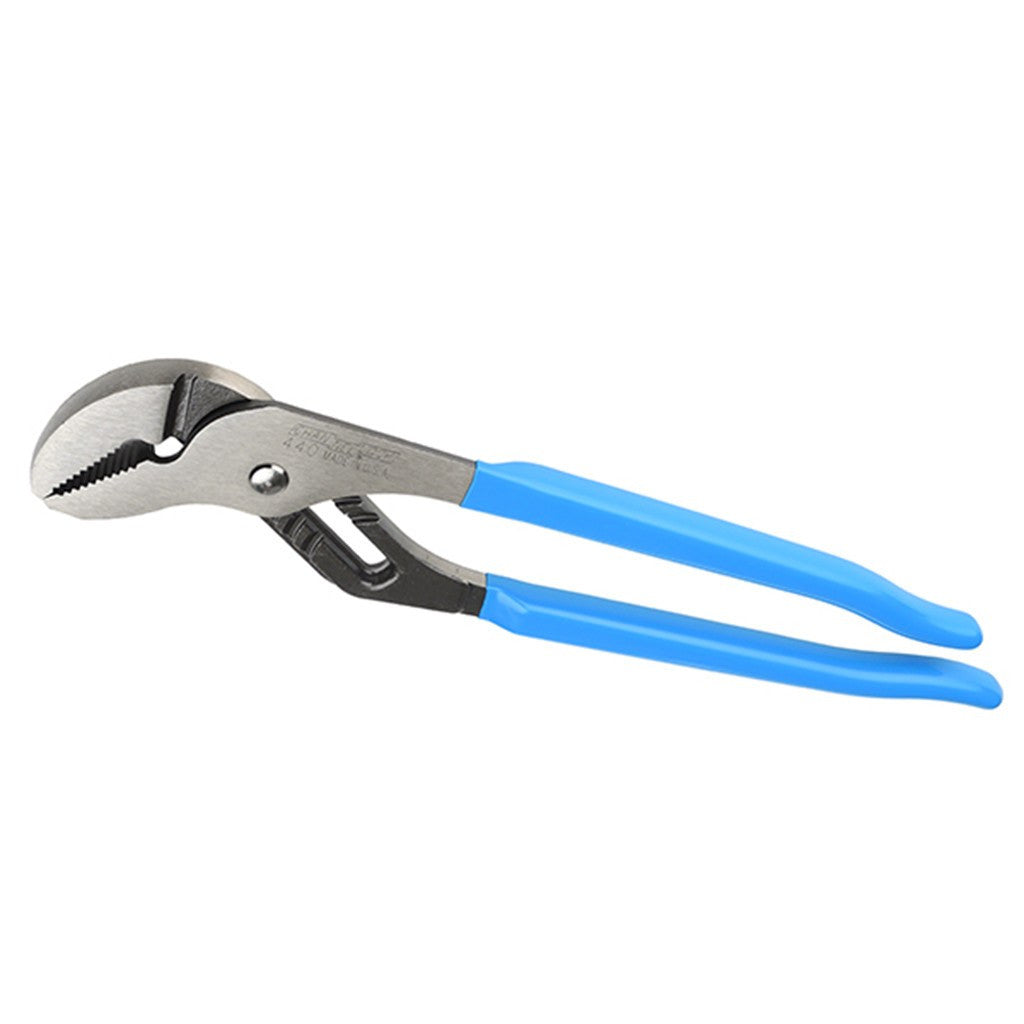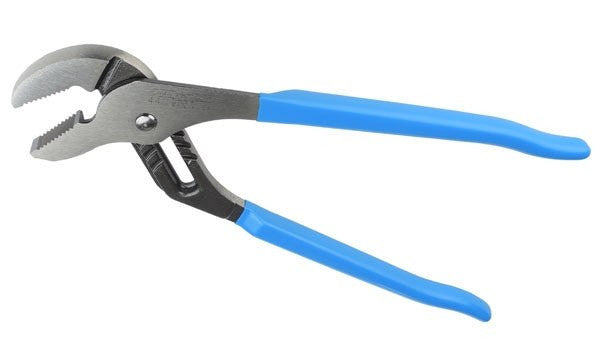 Channellock - Straight Jaw Tongue & Groove Pliers - 12"
Part Number: #00440
Mfg No.: 440
Mfg: Channellock
These Channellock Smooth Jaw Tongue & Groove Pliers are 12 inches in size with a 2-1/4 inch capacity. The smooth jaw design protects surfaces like PVC pipe or chrome from scratching with the same versatility and strength of a Straight Jaw Plier. Constructed of high carbonate steel with an anti-rust protective coating. Features Channellock Blue® grips for comfort and seven size adjustments.

Size: 12"
Jaw Capacity: 2-1/4"