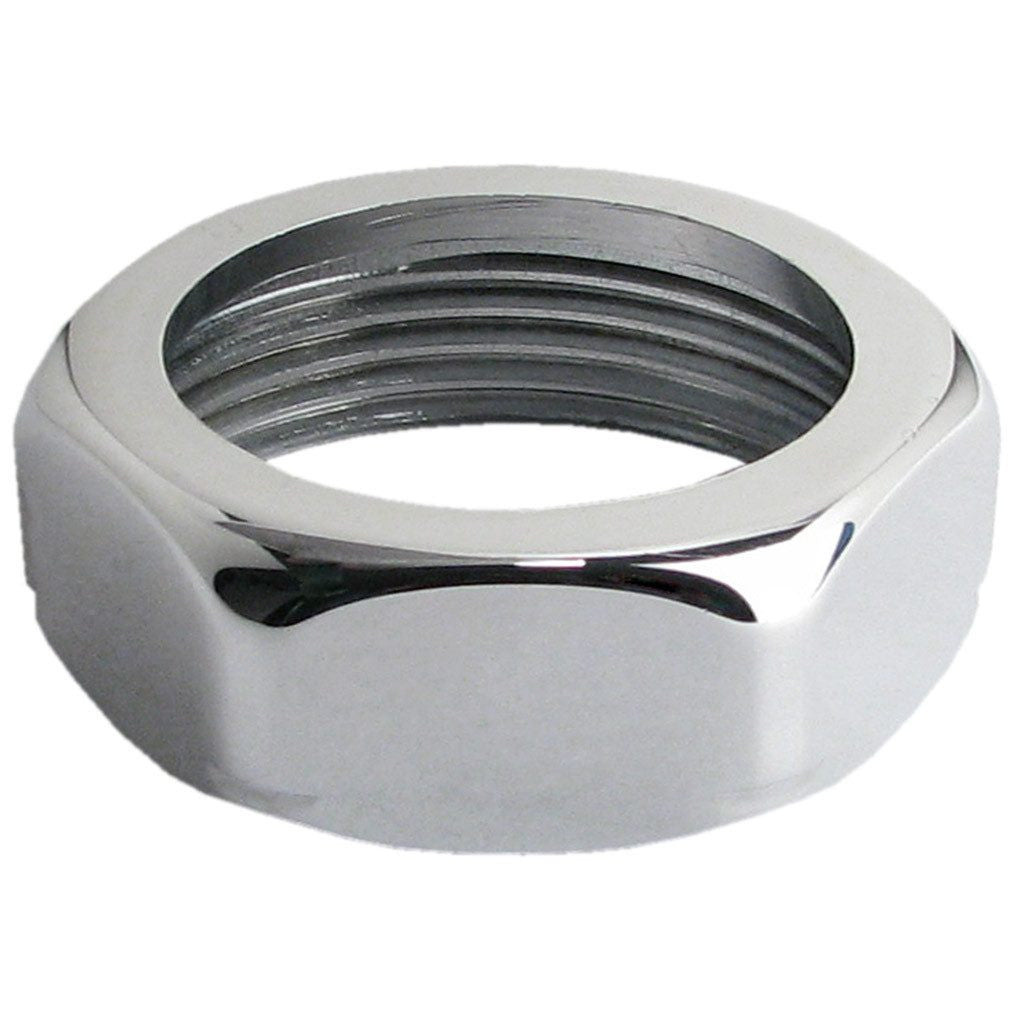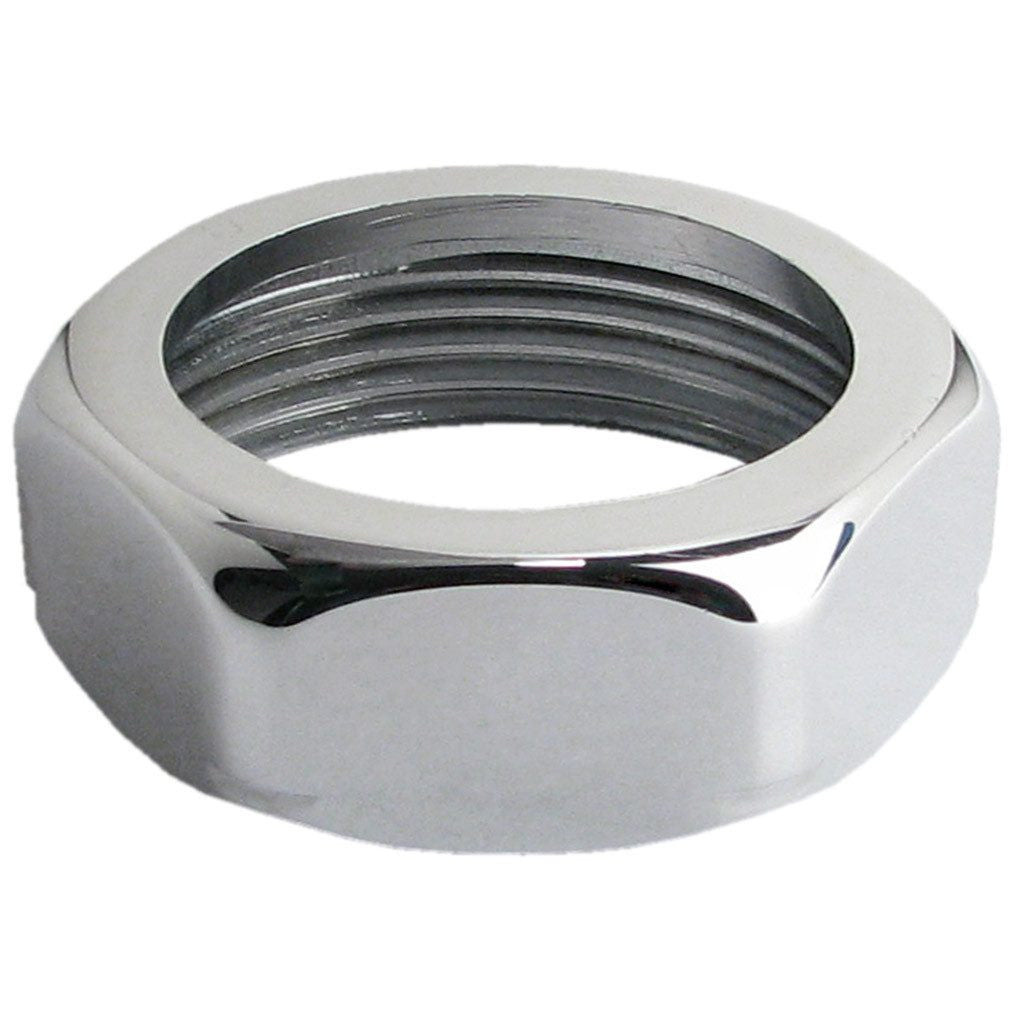 Sloan H-6 Ground Joint Tail Nut Stop Assembly
Part Number: #08149
Sloan Model Number: H6
Sloan Code Number: 0308063PK
Manufacturer: Sloan

This Ground Joint Nut for Ground Joint Tailpiece is an OEM Sloan repair part. It is chrome plated. Designed for use on Royal and Regal manual flushometers. Sloan model H-6 and code number 0308063PK.