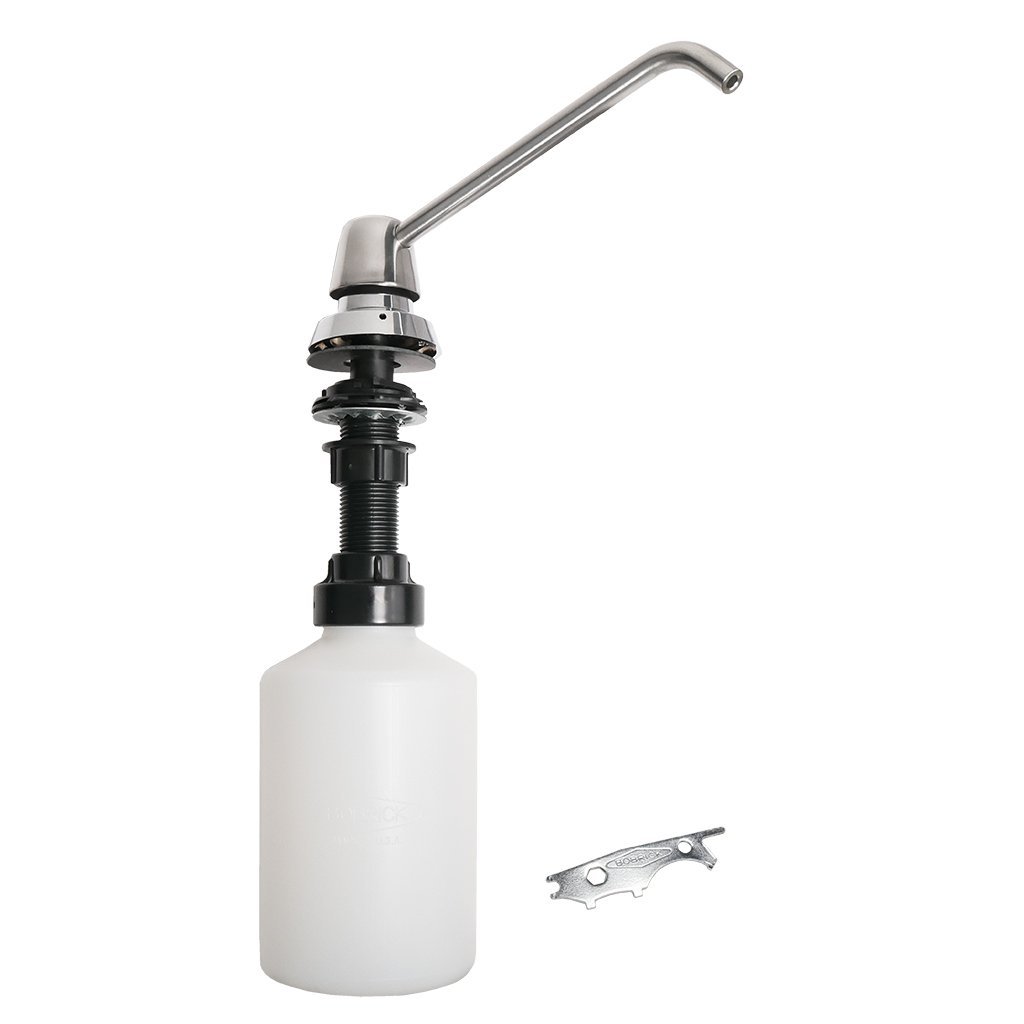 Lav Mounted Soap Dispenser with 6" Spout 20 oz.
Part Number: #15499 
Mfg No.: B82216
Mfg: Bobrick Washroom Equipment

This Lav Mounted Soap Dispenser is made by Bobrick Washroom Equipment. It is Bobrick model B-82216. This soap dispenser has a 6-inch spout length and can hold up to 20-ounces of soap. It is a corrosion-resistant soap dispenser with a vandal-resistant locking cover and free-turning spout. Body and shank are high-impact-resistant ABS plastic with a shatter-resistant polyethylene container. Bright-polished spout. 1-inch mounting thickness.