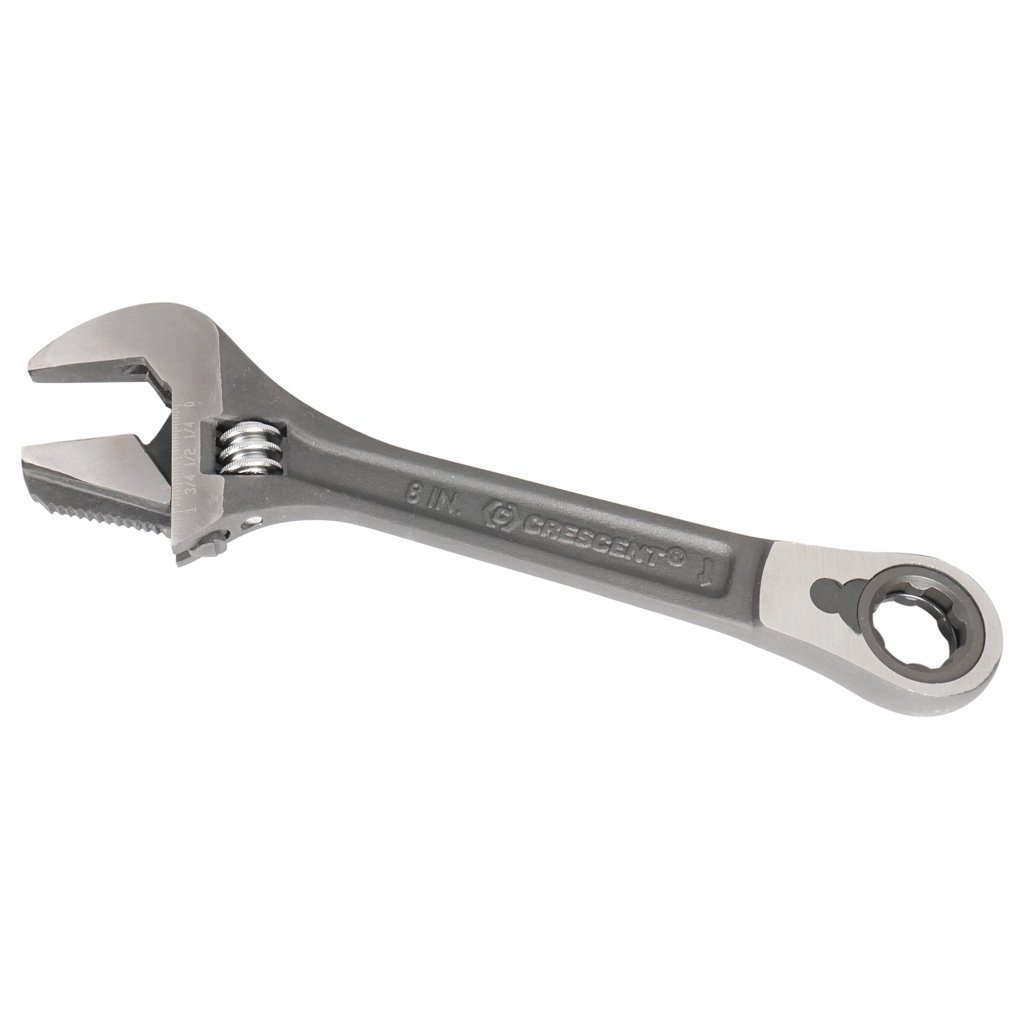 Crescent Pass-Thru Adjustable Wrench Set (3-in-1)
Part Number: #38140 
Mfg No.: CPTAW8
Mfg: Crescent Tools

This pass-thru adjustable wrench set made by Crescent is a versatile fastening tool that gives the user multiple fastening options in a single, easy to use tool. Cresent Model number CPTAW8. 

Specifications:
• Adjustable Wrench, Pipe Wrench, and Pass-Thru-Ratchet, All in One!
• Sockets fit for 6 types of fasteners: Hex, Square,12-Point, Torx, Partially Rounded Hex, and Spline.
• Includes 10 Combo Sockets: 3/8", 7/16", 15/32", 1/2", 9/16", 19/32", 5/8", 11/16", 23/32", and 3/4".
• Corrosion resistant black-phosphate finish
• For pipework, reverse the jaw by removing, turning, and reinserting it. Serrations on the inside edge hold pipe tight.