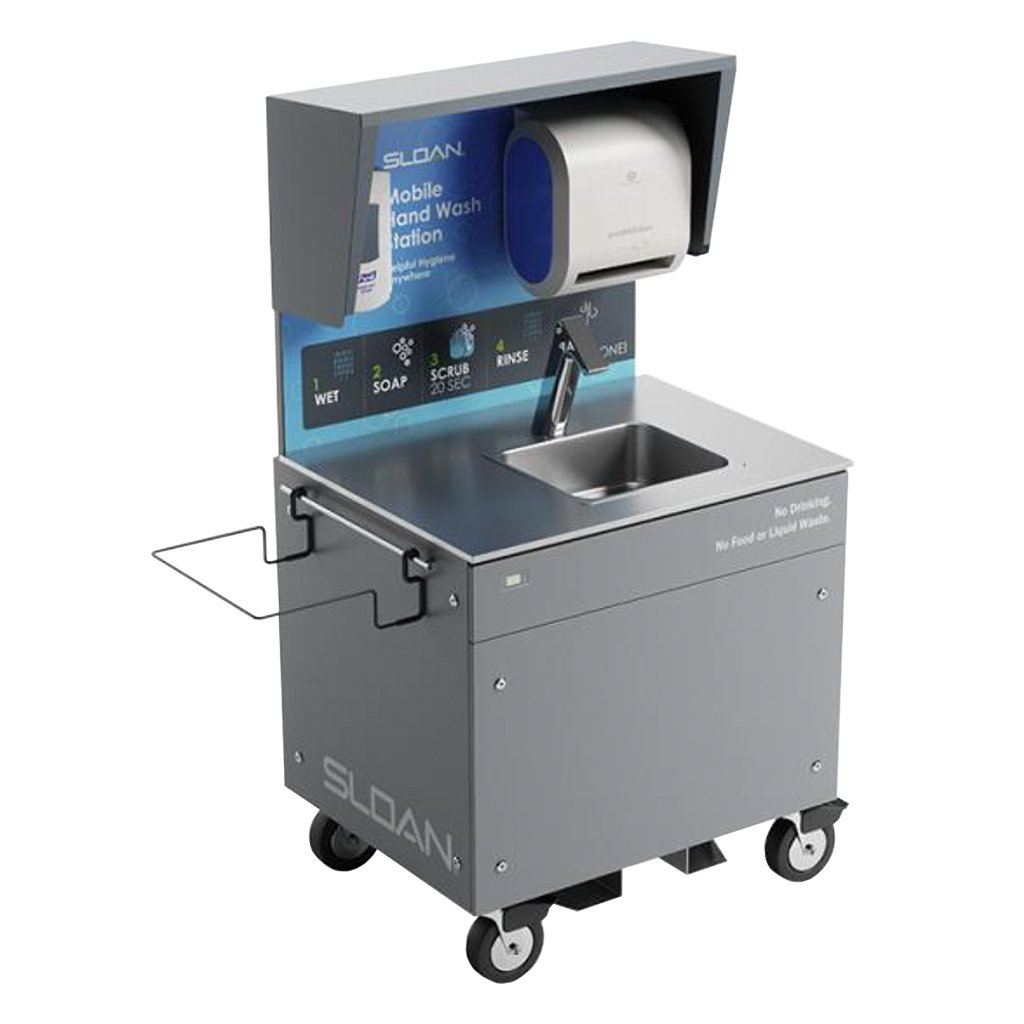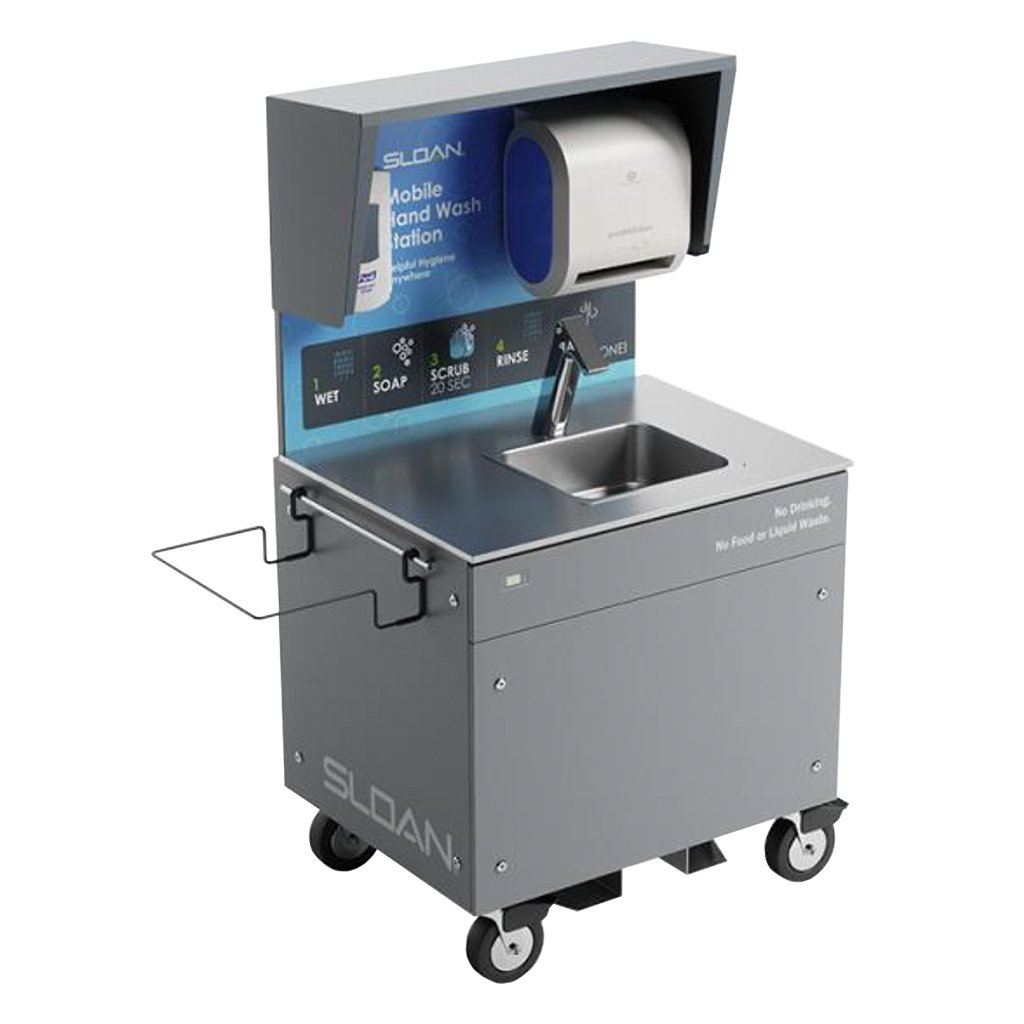 Sloan MH-3000 Mobile Handwashing Station
Part Number: #48647
Sloan Model Number: MH-3000
Sloan Code Number: 3830003
Manufacturer: Sloan

This Sloan Mobile Handwashing Station creates a place to wash hands wherever needed within a facility. This station includes EFX-150 Sensor-operated Faucet and Stainless Steel Counter with Stainless Steel Drop-in Sink. It is a completely self-contained handwashing station, powered by a rechargeable battery and allow for freshwater and greywater storage for stand-alone use with no plugin or plumbing required. Also included are water and drain lines for connected use.
Features:
Completely self-contained model (can be fully powered by rechargeable battery; can be used with water jugs and does not require external water supply)
Dimensions: 34 1/4" W x 27" D x 56 3/16" H
Set up to use either battery (18VDC rechargeable battery included) or AC power (twist lock plug supplied, site needs to purchase twist lock connector)
BASYS® EFX-150 Sensor-operated Faucet
Purell® CS-8 Wall-mounted Sensor Foam Soap Dispenser
Touchless enMotion® Paper Towel Dispenser
Stainless steel counter with stainless steel drop-in sink
Trash bag holder
Pull handle for easy relocation
Lockable caster wheels
Hood for outdoor applications
Fork lift access
Set up to use either external water supply (3/4" water connection) or two 5 gallon water jugs (jugs not included)
16 gallon greywater tank
Pump-powered drain
Includes back panel graphics with CDC handwashing guidelines
BAA (Buy American Act) compliant

Resources:
• Sloan MH-3000 Mobile Handwashing Station Spec Sheet
• Mobile Handwashing Station Model Comparison Chart