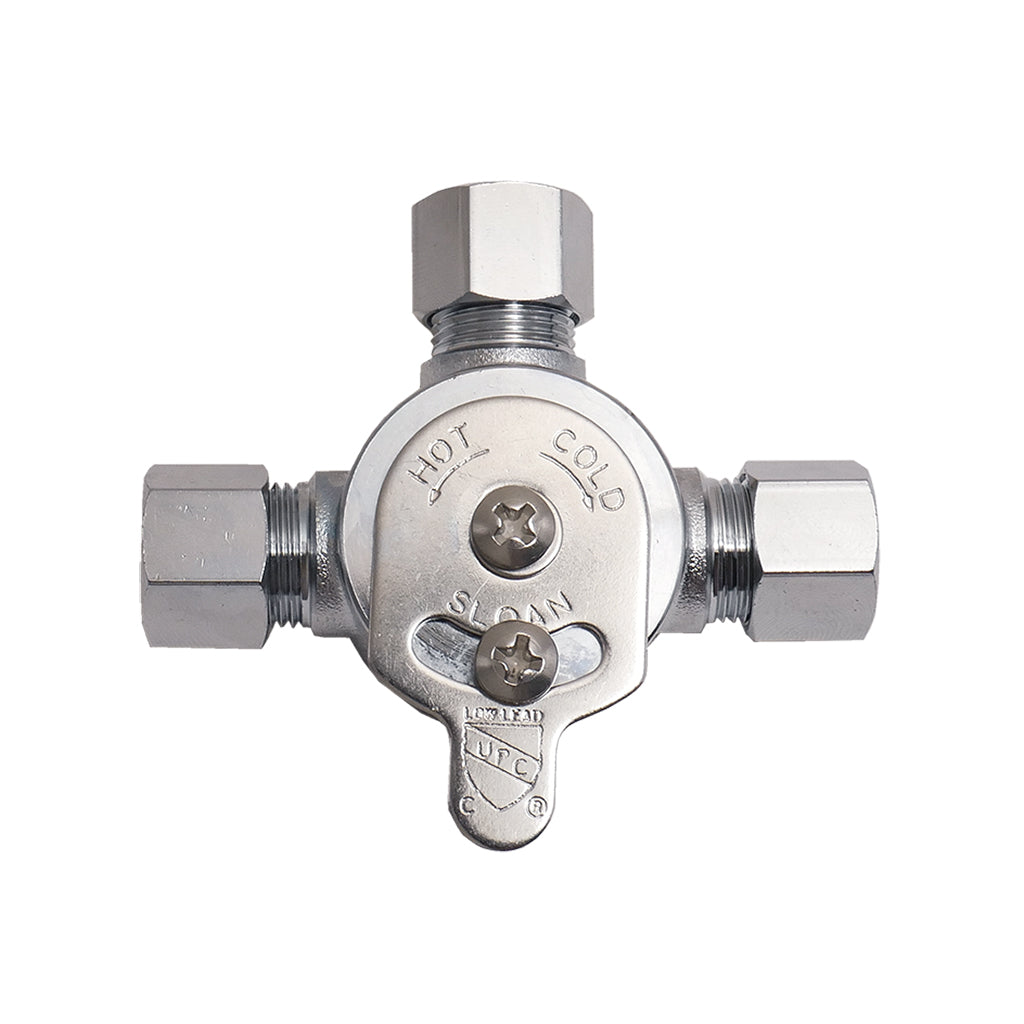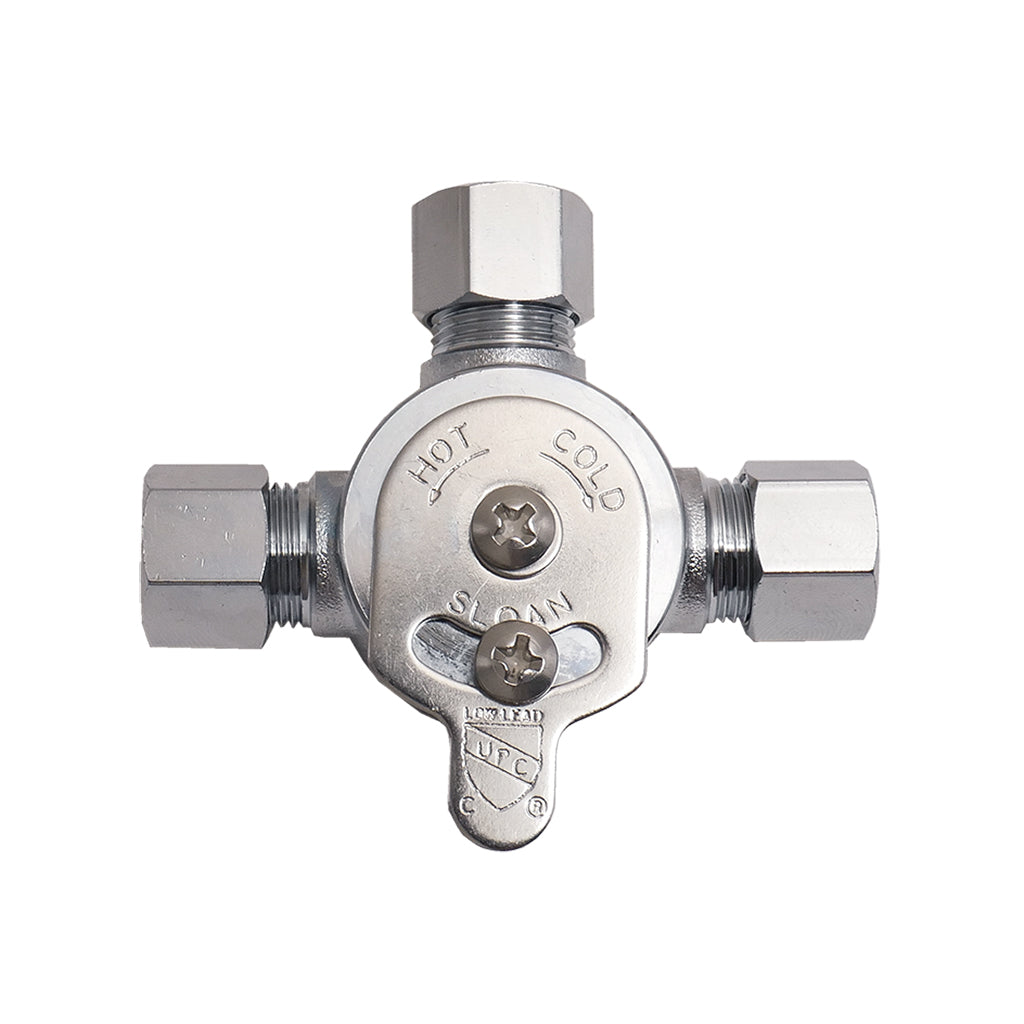 Sloan MIX-60-A 3/8" Manual Mixing Valve
Part Number: #52326
Sloan Model Number: MIX-60-A
Sloan Code Number: 3326009
Manufacturer: Sloan

This Sloan MIX-60-A 3/8" Manual Mixing Valve is a below deck mechanical water mixing valve designed to be installed under the lavatory. The mixing valve installs in place of the Tee fitting supplied with the faucet prior to the solenoid valve. It is usually supplied with Sloan Optima and Optima Plus faucets that are specified with the Below Deck Mixer. Equipped with integral check valves at the inlets. The inlets and outlets have 3/8" compression fittings. Compression sleeves and nuts included. The lever dial adjustment with lock screw has the markings COLD-HOT. Constructed of brass with a chrome plated finish. Sloan code number 3326009.