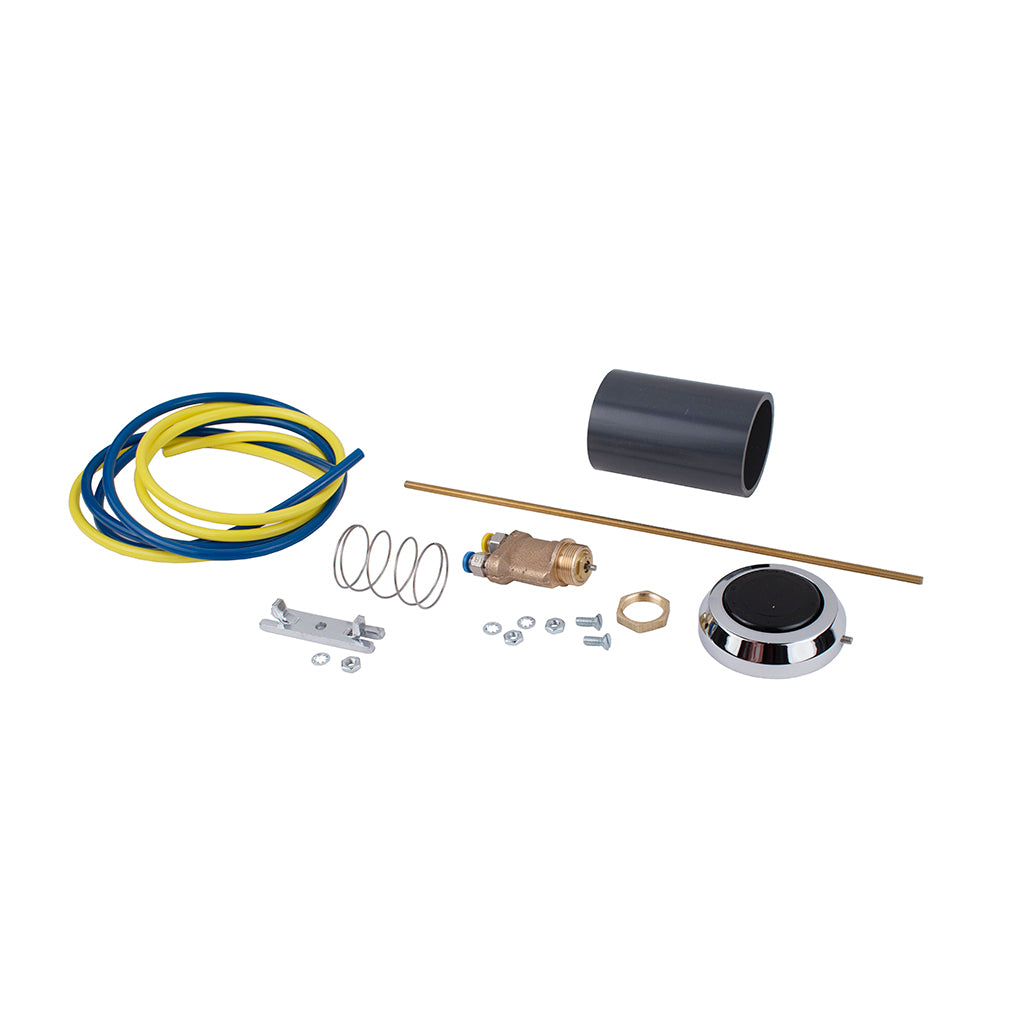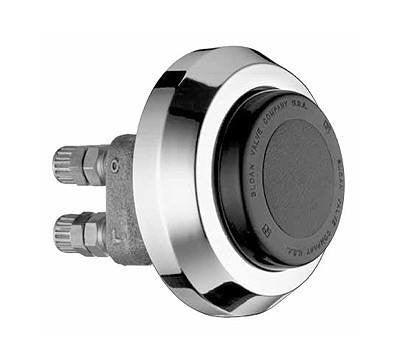 Push Button Actuator - Hydraulic Flushometer Fixture Wall Variant (Black Button)
Part Number: #08614
Sloan Model Number: HY33AFW
Sloan Code Number: 0318001
Manufacturer: Sloan 
Fixture Wall (FW) Push Button Assembly for use with Sloan Series 900 Hydraulic Flushometers. Recommended for installation where access behind the wall is available. Also for use with Sloan Easy Access™ Wall Box.

Includes the following features:
• ADA Compliant Non-Hold-Open feature type Actuator
• Large diameter, Spring Loaded Button
• Wall Clamp and Threaded Rod for through the wall installation (for walls up to 8" (200 mm) thick) –– Spacer provided for walls less than 2" (50 mm) thick
• Mounting fasteners for installation on Sloan Easy Access™ Wall Box
• Two 36" (914 mm) long flexible tubing for connection to Sloan Series 900 Hydraulic Flushometer.