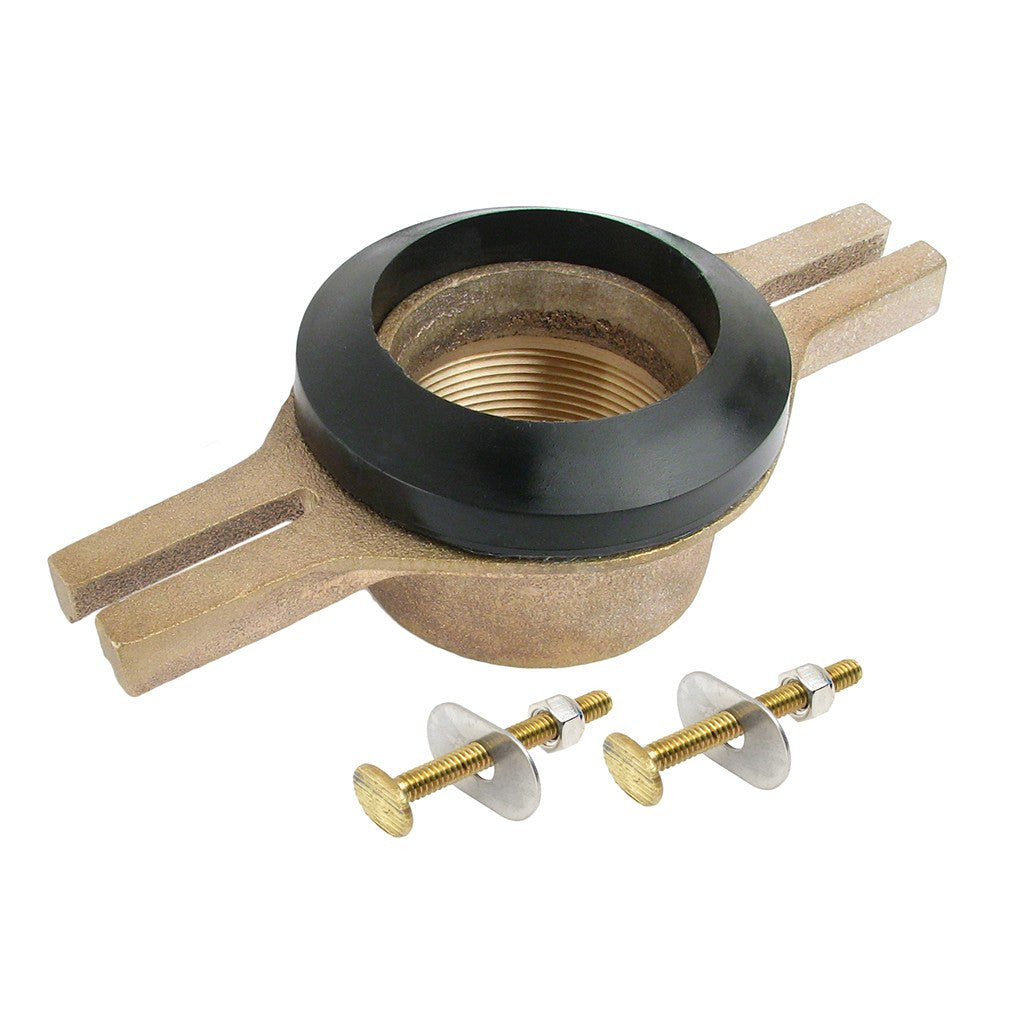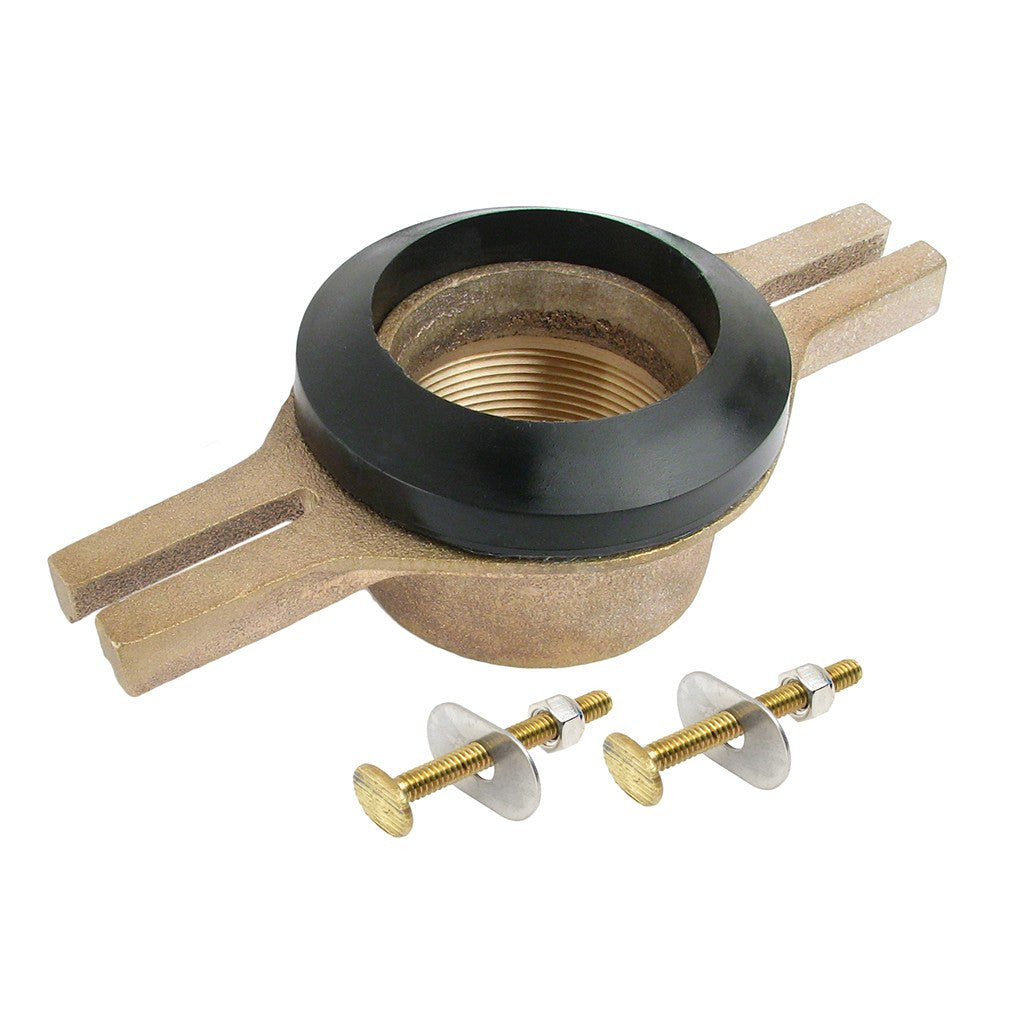 Urinal Flange - Cast Threaded w/ Slots
Part Number: #57348
Urinal Flange - Cast Threaded w/ Slots
• Accepts standard galvanized, cast iron, or plastic 2" threaded pipe.
• Made of cast brass.
• Kit contains 1 brass urinal flange, 1 flexible gasket, 2 closet bolts, 2 nuts and 2 washers.
Don't want to remove the old flange to complete your repair? Check out the Urinal Flange Repair Kit.