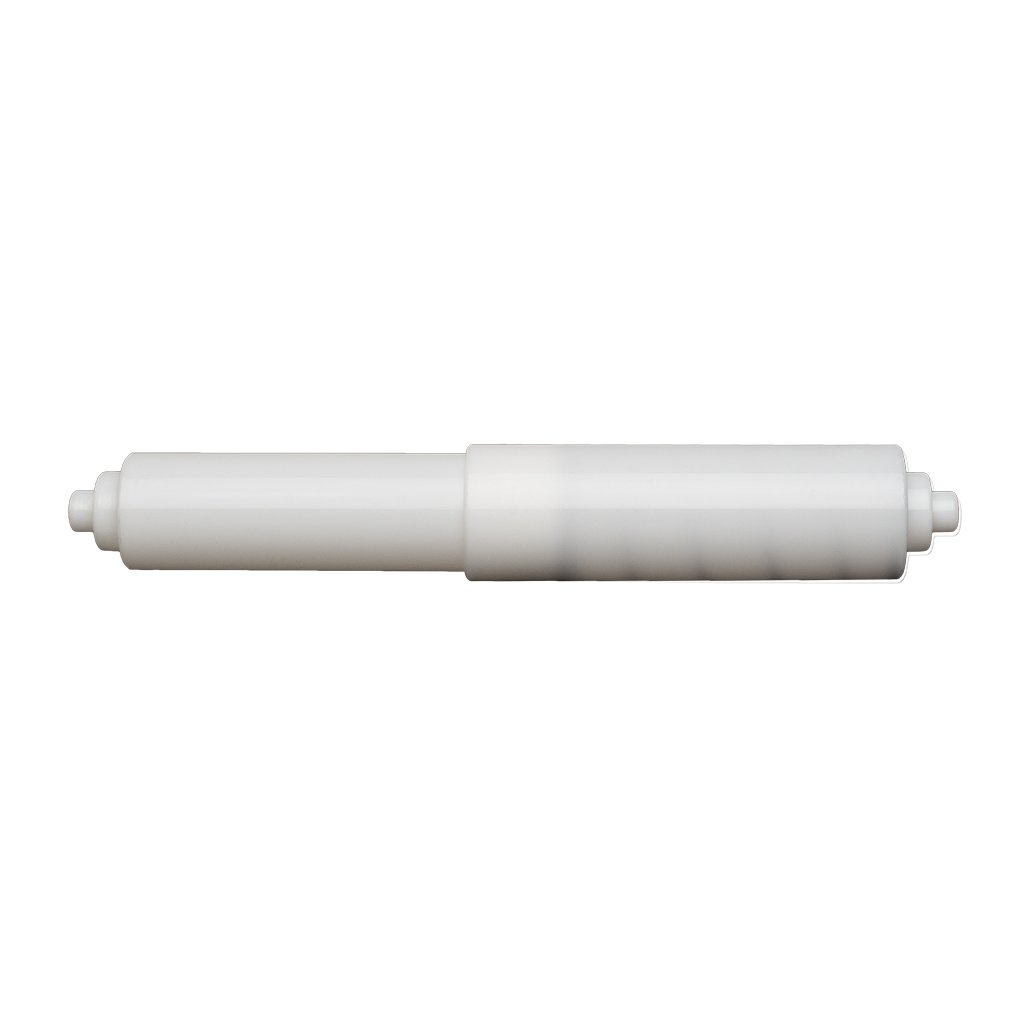 Toilet Tissue Roller White Plastic (Fits Most)
Part Number: #01299
Mfg: Equiparts Approved Vendor

This Toilet Tissue Roller fits most tissue roller containers given its spring design that can fit toilet roll holders up to 6-⅜" in length. It is made of plastic and white in color. A great option to choose when you are unsure what length roller you need.