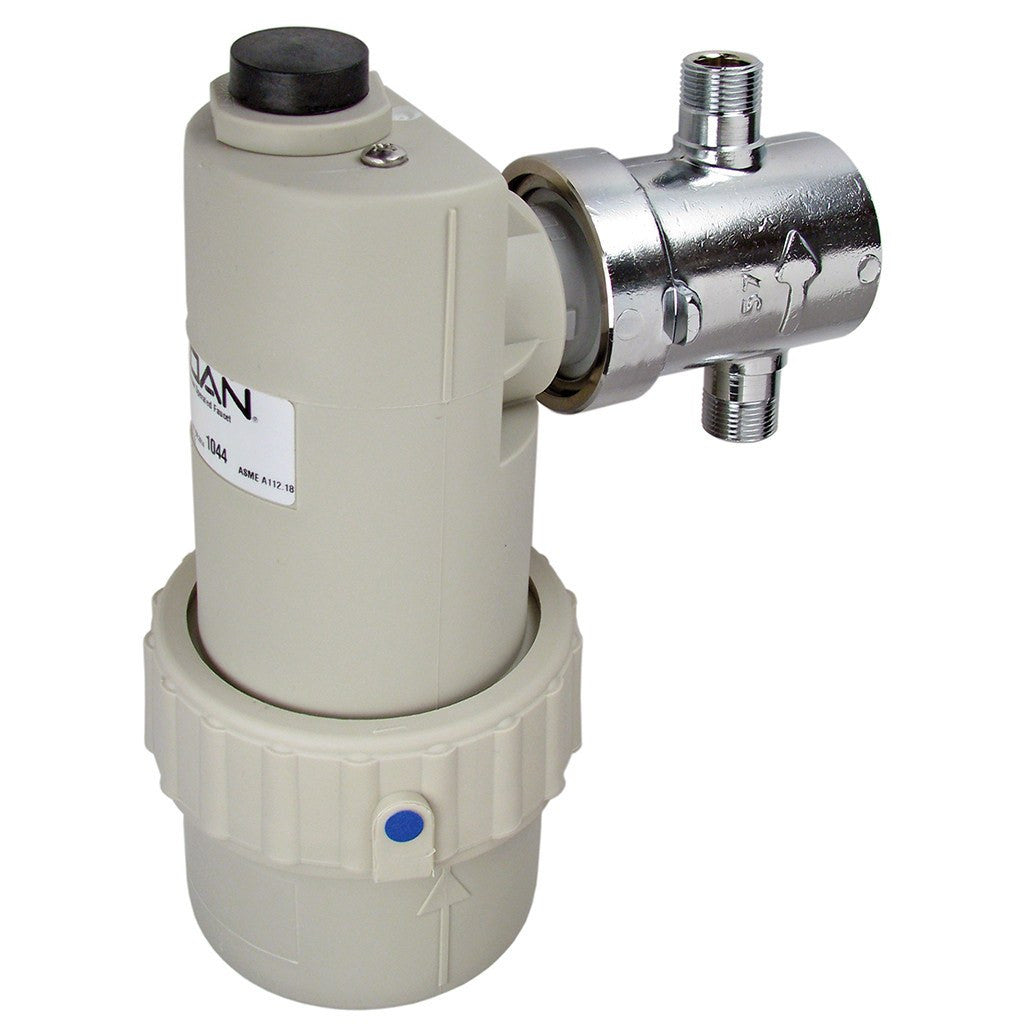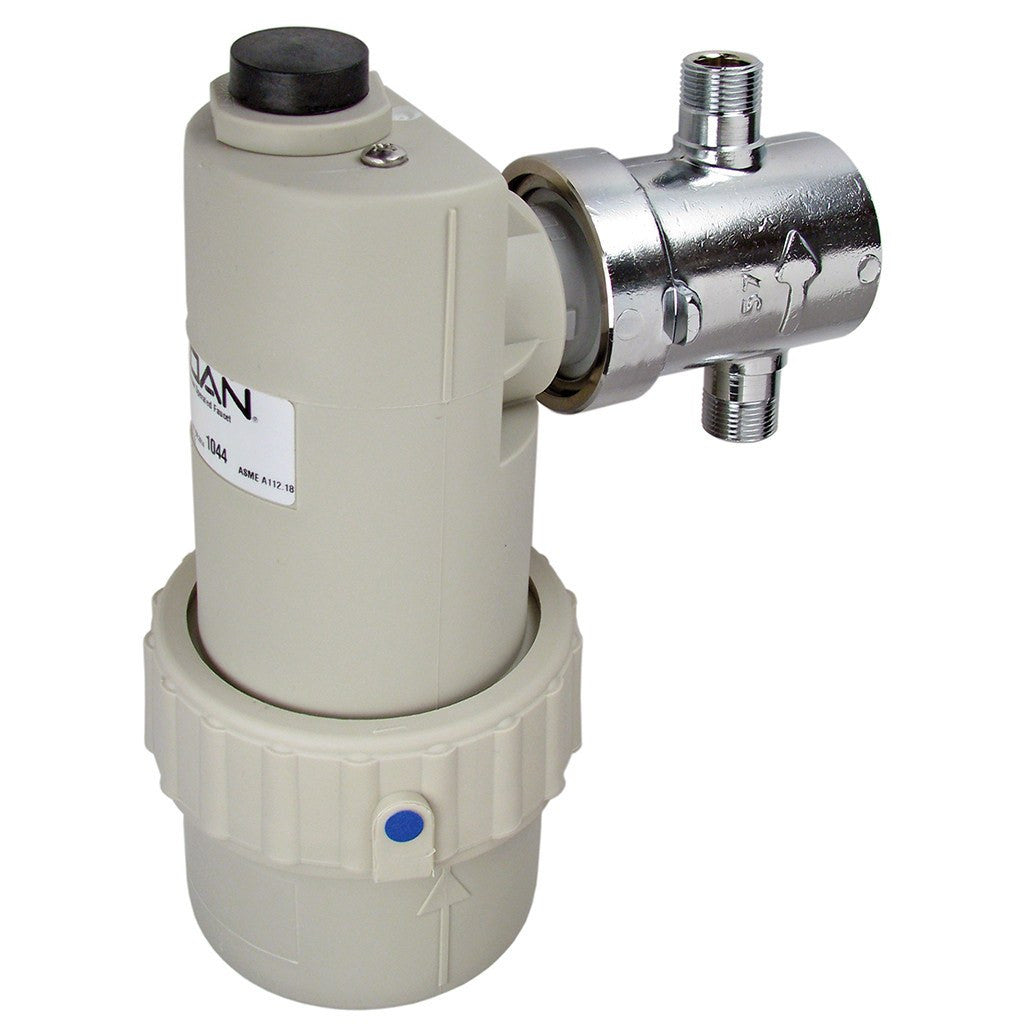 Sloan EBF-11-A Solenoid Valve Module (For Battery Powered Faucets)
Part Number: #54003
Sloan Model Number: EBF-11-A 
Sloan Code Number: 3315111
Manufacturer: Sloan
Solenoid Valve Module Assembly for Battery Powered model for Sloan EBF-85 and EBF-187 faucets. Includes solenoid enclosure, solenoid body, and filter cap. See exactly where this part fits into EBF-85 and EBF-187 electronic faucets in this Electronic Faucet Parts Diagram. 
Resources:
• Sloan Optima Solenoid Replacement Guide 
• Solenoid Troubleshooting Sloan Faucets
Order today from Sloanrepair.com and receive expert product support from a Master Distributor of Sloan. We have distributed Sloan products for over 40 years.
If you're experiencing audible beeps from your faucet's solenoid valve module after fresh batteries have been installed and the unit has completed its 30-second self-calibration cycle but no beeps are heard when something enters the faucet's sensor zone, the problem may be a defective solenoid valve module. Alternatively, if you hear beeps when a target is in the detection zone but you don't hear an audible click and the water doesn't start running, this could also indicate a defective module, which should then be replaced. Other possible causes of these problems that should also be checked are an improper fiber optic cable connection to the solenoid valve module or that the fiber optic cable itself is defective.