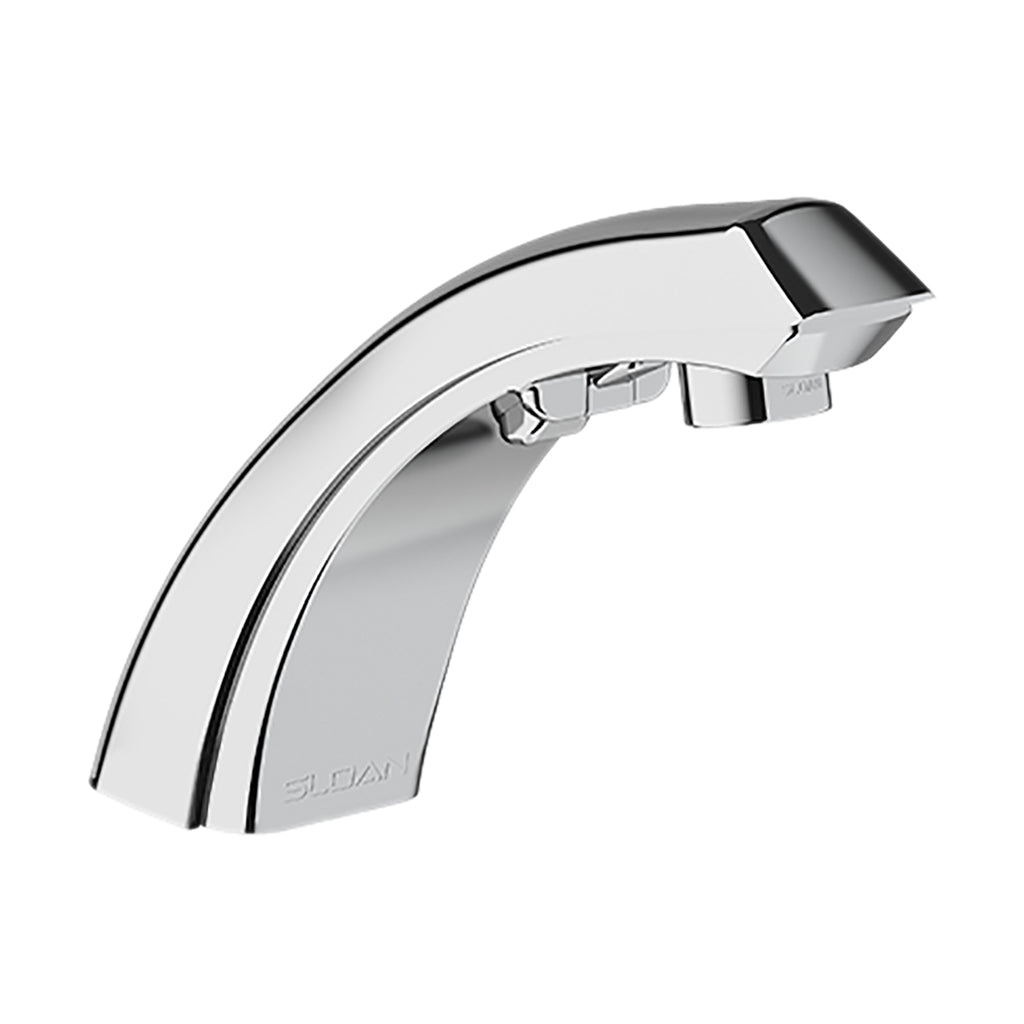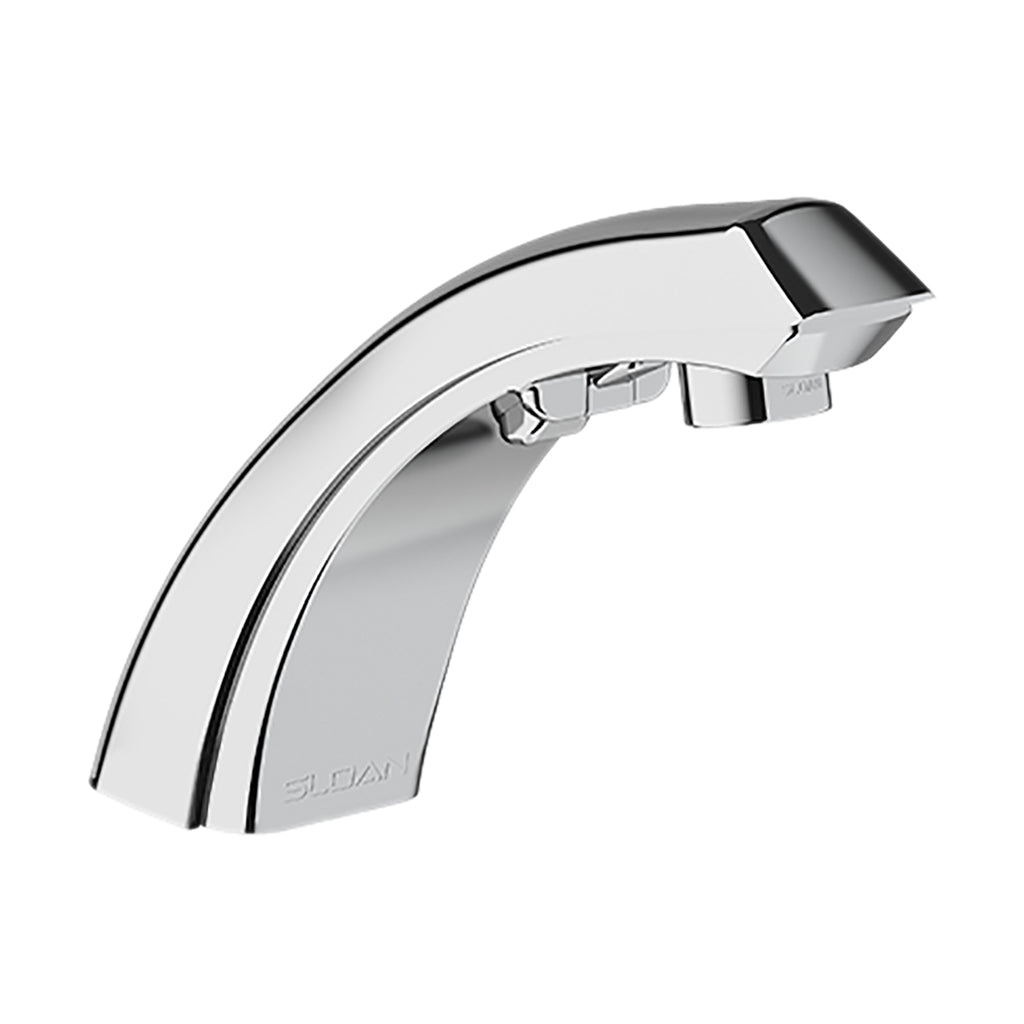 Optima Bluetooth Faucet 0.5 GPM with 4" Center Base Plate (Battery + Turbine Powered)
Part Number: #61649
Sloan Model Number: EBF-187-4-TUR-TEE-CP-0.5GPM-MLM-IR-FCT
Sloan Code Number: 3315337BT
Manufacturer: Sloan

This battery + turbine powered bluetooth faucet is by Sloan. Faucet has a flow rate of 0.5 GPM with a multi-laminar spray. This faucet has a single hole mounting type with a 4-inch trim plate (not pictured). It utilizes an infrared sensor to activate and back-check tee for temperature mixing. With the faucet having bluetooth technology all of the below deck installation is now housed in a singular control box. This allows for easy maintenance and also for the faucet to be controlled via smartphone. Unit has a polished chrome finish on the cast brass body. Sloan model number EBF-187-4-TUR-TEE-CP-0.5GPM-MLM-IR-FCT, code number 3315337BT. Learn more about all of the improvements made to Sloan's new bluetooth faucets and take a peek at the app interface in our Bluetooth Optima Faucets blog article. 
Specifications:

• Flow Rate: 0.5 GPM
• Spray Type: Multi-Laminar
• Sensor: Infrared (IR)
• Mounting: Single hole
• Trim Plate: 4-inch
• Power Supply: Battery + Turbine
• Battery Life: 3 years (8,000 cycles/month)
• Temperature Mixer: Back-Check Tee
• Finish: Polished Chrome
• Factory Default Timeout: 30s
• Factory Default GPC: 0.2


Features:
• Cast Brass Spout
• Quick Connect Fittings
• Integrated Water Shut-off
• Wireless Settings Adjustment
• On-Demand or Metered Activation
• Hygienic Line Flush
• Water Usage and Battery Strength Reporting
• Self-Adapting Sensor


Compliancies & Certifications:
ADA Compliant, ASME A112.18.1 Compliant, CEC Compliant, cUPC Certified, cUPC Low Lead Compliant, GPC 0.25 or less, NYC604.4, Proposition 65, TAS, UPC Certified, UPC Low Lead Compliant


Resources:
• Sloan 3315337BT Spec Sheet
• Bluetooth Optima Faucets Article