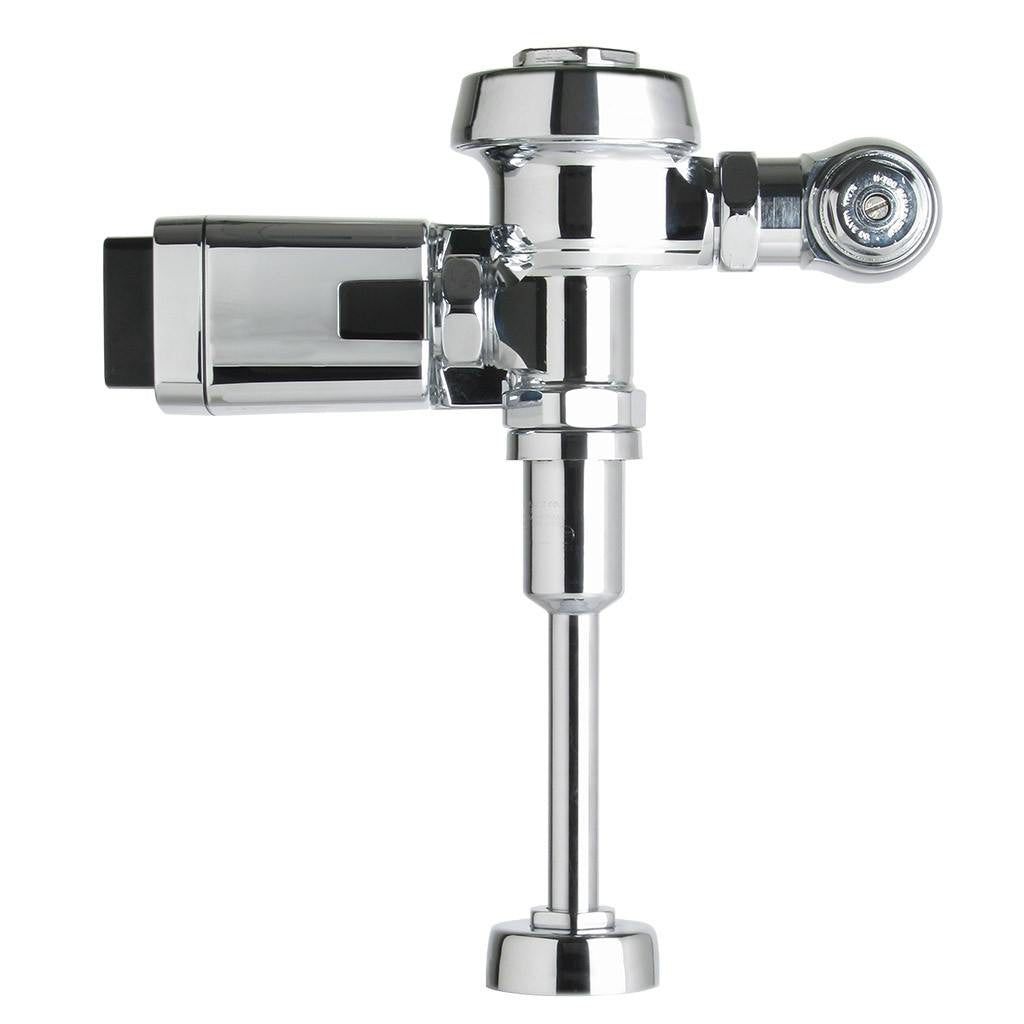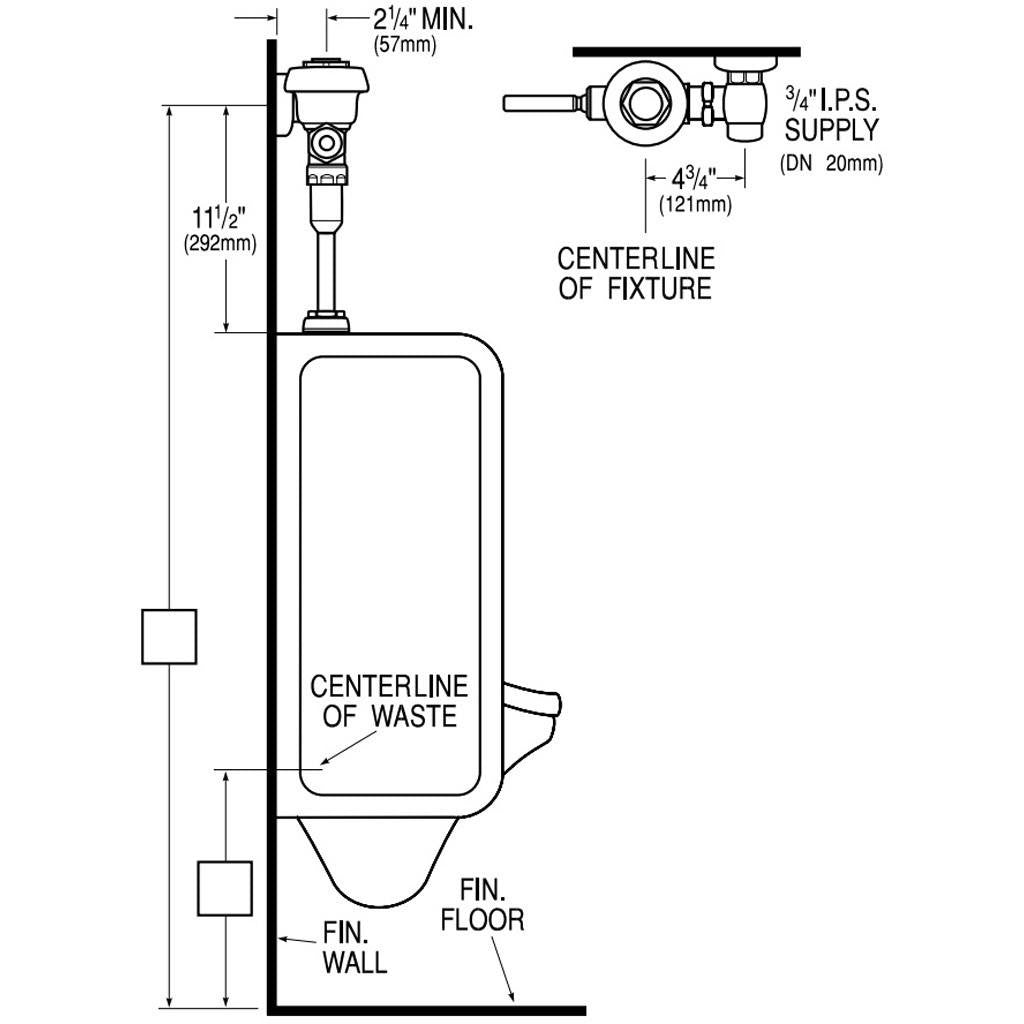 Royal Single Flush Side Mount Flushometer 1.0 GPF for Urinal
Part Number: #85611
Sloan Model Number: ROYAL 186 SFSM-1.0
Sloan Code Number: 3912745
Manufacturer: Sloan 


1.0 gpf, Polished Chrome Finish, Fixture Connection Top Spud, Single Flush, Battery, Royal® Exposed Sensor Urinal Flushometer. For 3/4" Top Spud Urinals.
Specifications:
• Flush Volume: 1.0 GPF
• Finish: Polished Chrome
• Power Type: Battery
• Valve: Diaphragm
• Valve Body Material: Semi-red Brass
• Fixture Type: Urinal
• Fixture Connection: Top Spud
• Rough-In Dimension: 11 1⁄2"
• Spud Coupling: 3⁄4"
• Supply Pipe: 3⁄4"
Features:
• True Mechanical Override Flush Button
• Four (4) size C alkaline batteries included
• "Low Battery" Flashing LED
• "User in View" Flashing LED
• 72-Hour Sentinel Flush
• 3⁄4" I.P.S. screwdriver Bak-Chek® angle stop with free spinning, vandal resistant stop cap
• Sweat Solder Adapter w/Cover Tube and Cast Wall Flange with Set Screw
• No External Volume Adjustment to Ensure Water Conservation
• Handle Packing, Main Seat, Stop Seat and Vacuum Breaker Molded from PERMEX® Rubber Compound for Chloramine resistance
• Infrared Sensor with Multiple-focused, Lobular Sensing Fields for high and low target detection
Compliances & Certifications:
ADA Compliant, cUPC Certified, BAA Compliant
Resources:
• View Sloan 3912745 Spec Sheet


Do you have the tools needed to install your new flush valve? View our Flushometer Tool Guide and discover which tools you need.
The particular sensor side mount operated flush valve featured here is capable of being installed in either a left- or right-handed handle position and, since the entire unit comes with all major components already in place, installation is quick and simple. It's a one gallon-per-flush diaphragm-type Flushometer, with a synthetic rubber called PERMEX® used to alleviate deterioration from chlorine in the water. The sensor operated single flush valve is powered by a set of four C-type batteries that reside beneath a chrome-plated cover. A flashing LED warns of low power, but the TMO button (true mechanical override) allows for flushing even when the batteries are dead.