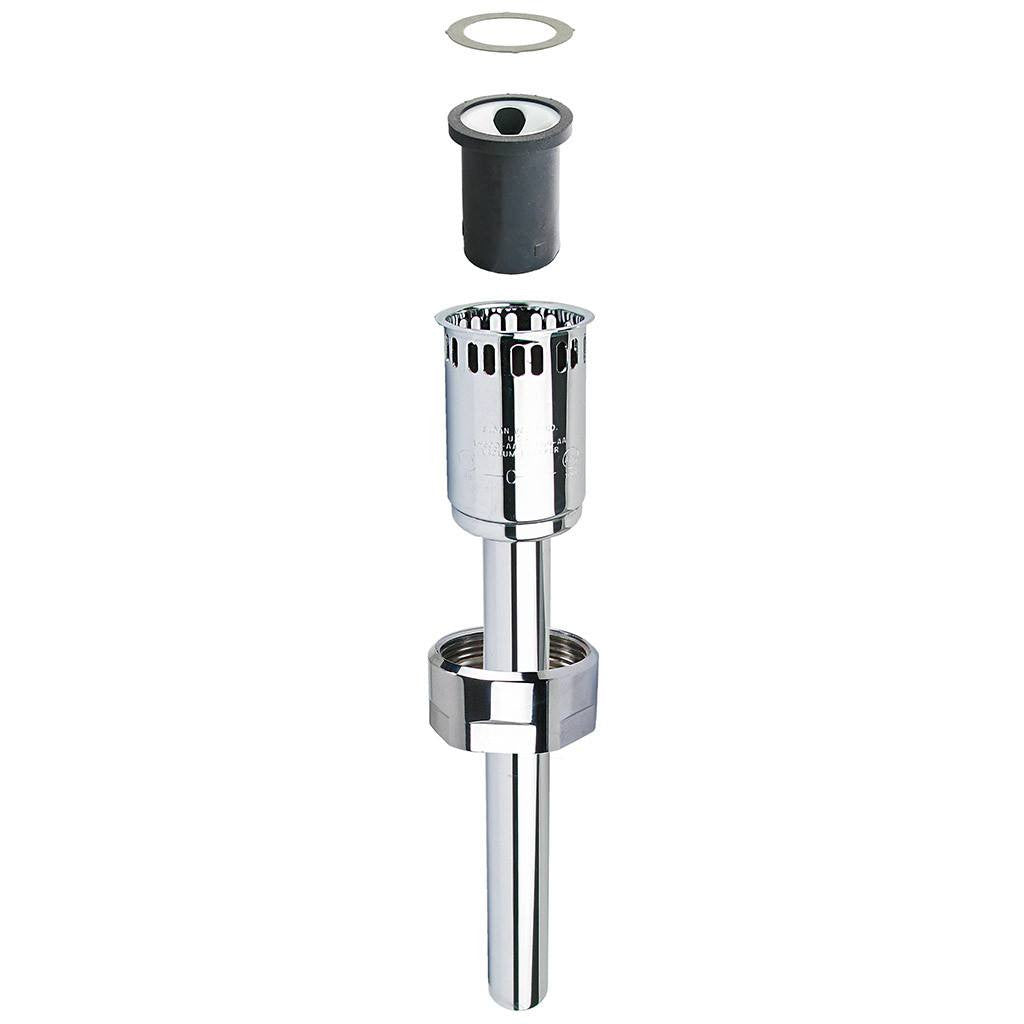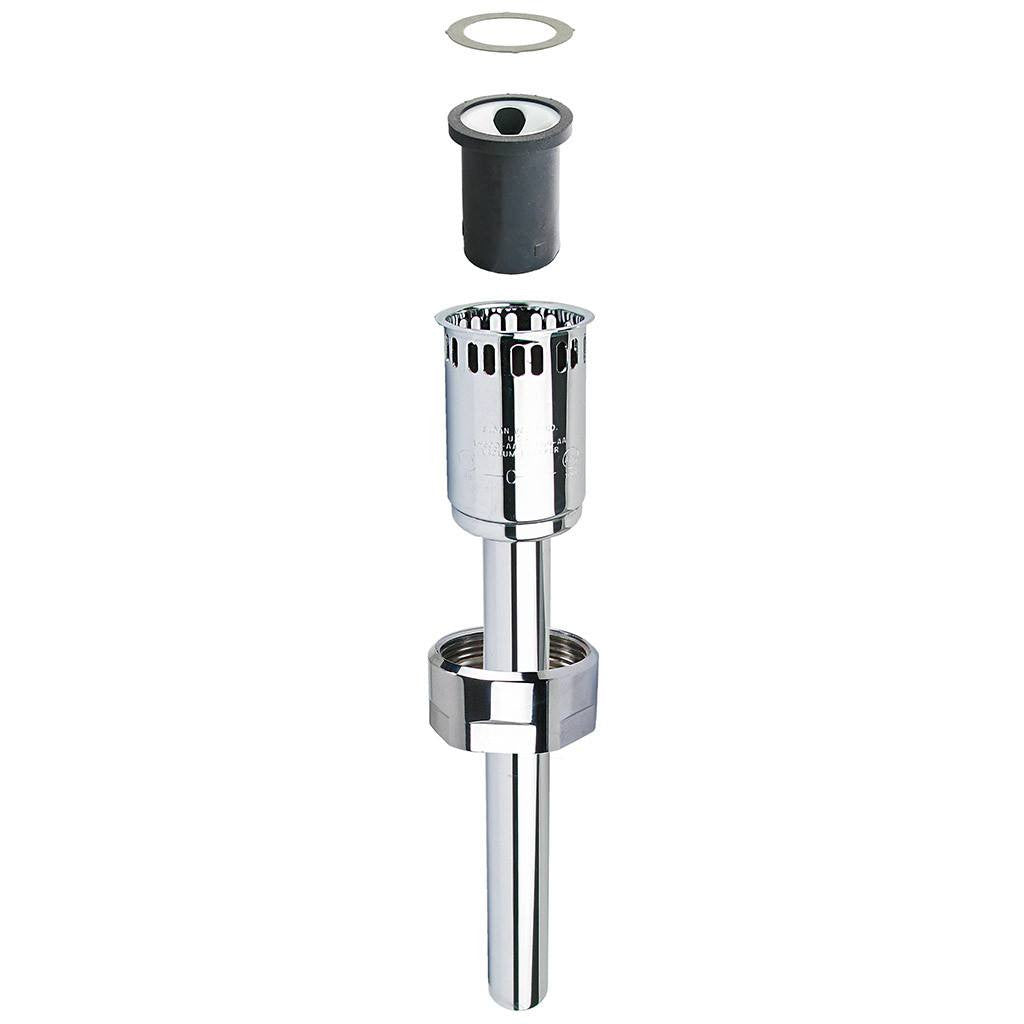 Sloan Vacuum Breaker 3/4" x 9" (V-600-AA)
Part Number: #08465
Manufacturer Number: V600AA
Sloan Code Number: 0393004
Manufacturer: Sloan Valve Co

This Sloan Vacuum Breaker is the following dimensions: 3/4 x 9 inches. This is a popular vacuum breaker size. Includes the new style repair kit. Chrome-plated finish. Designed for urinal applications.
New style vacuum breakers have a more modern look than old-style vacuum breakers. They no longer have a visible seam between the nut and the piece below, making the vacuum breaker and overall flushometer look more seamless and modern. Fits all valves. Keep in mind that the diameter of the replacement vacuum breaker needs to match the diameter of the flushometer coupling assembly. You can find this by measuring the flushometer inlet diameter, or by looking up the spec sheet for the flushometer.

Vacuum Breaker Resources:
• Sloan Complete Vacuum Breaker Replacement Guide (includes size chart)
• View All Sloan Vacuum Breakers
• Understanding Sloan Vacuum Breaker Repair Kits
Customer Reviews
Quality Parts and Great Customer Service
The parts rebuild kits restored all the urinals to like new working condition. The website to order parts is fantastic and their warranty customer service replaced a defective part immediately with no questions asked and without having to return it.