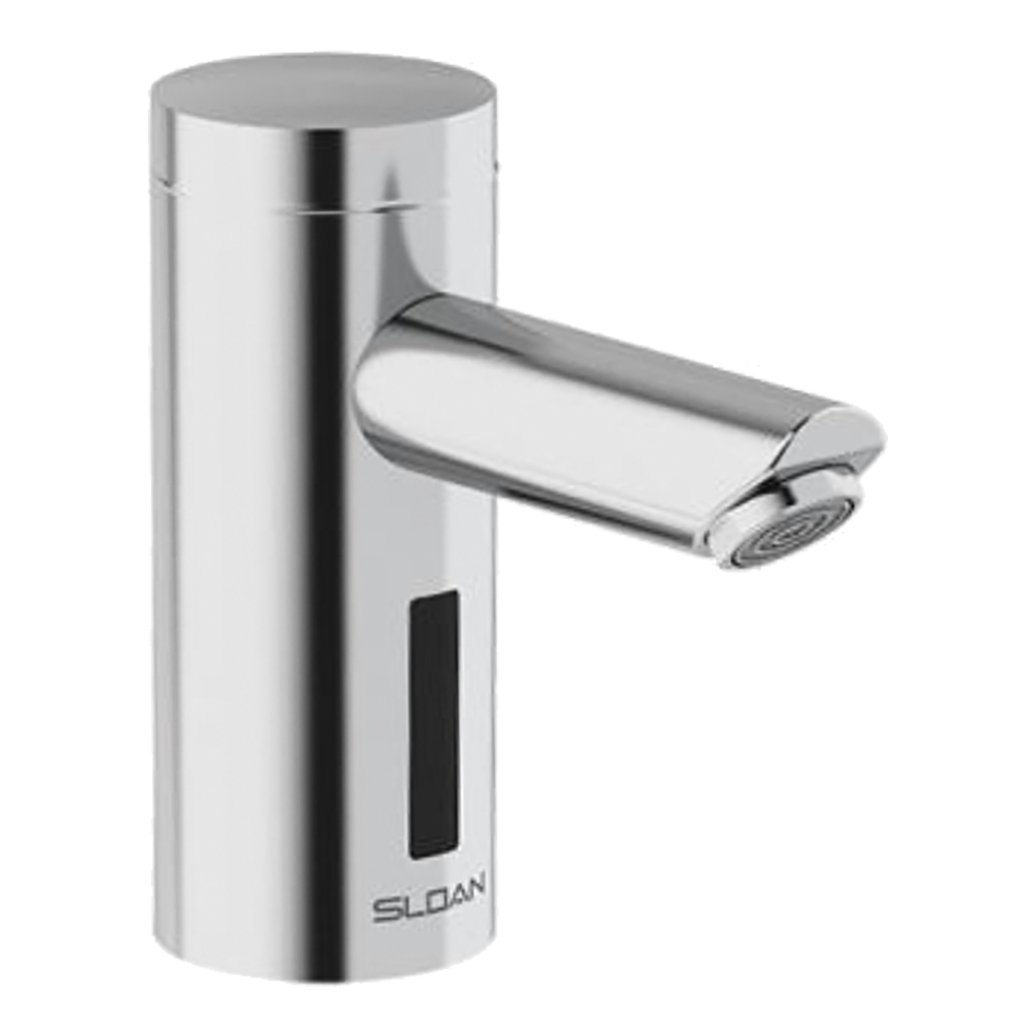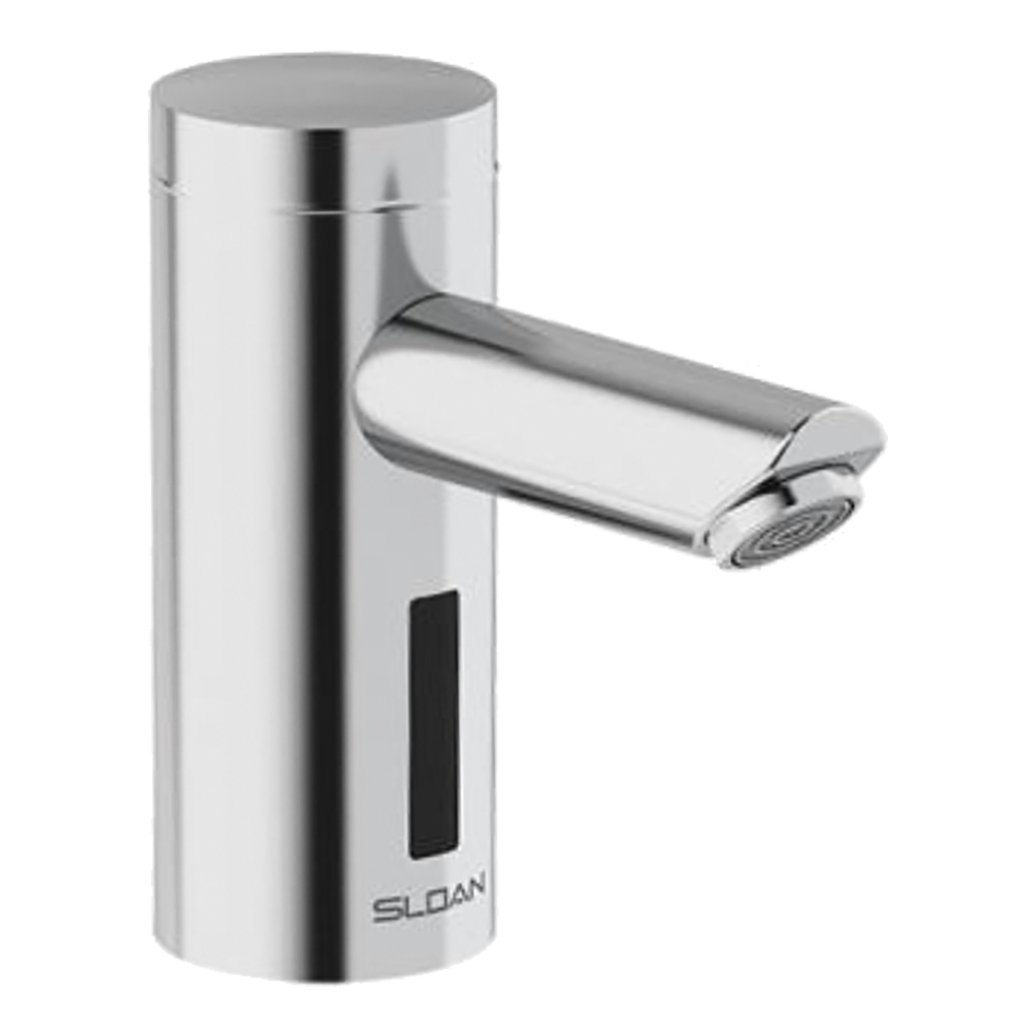 Optima Faucet 0.35 GPM with Optimix™ Technology (Battery Powered)
Part Number: #48669 
Manufacturer Number: EAF-250-BAT-CP-0.35GPM-MLM-IR-IQ-FCT
Sloan Code Number: 3335183
Manufacturer: Sloan Valve Co

This Optima Battery-Powered Deck Mounted Mid Body Faucet is from Sloan, series EAF-250.  It features Sloan's Optimix technology, which helps to prevent scalding. Optimix utilizes an integrated thermostatic mixing valve that mixes the hot and cold water within the faucet spout. One important feature Optimix Optima Faucets have is keeping users safe even in the event of cold water failures. The 0.35 GPM multi-laminar spray is activated via the infrared sensor. Faucet body has a polished chrome finish and has an integrated thermostatic mixer. Sloan code number 3335183, model number EAF-250-BAT-CP-0.35GPM-MLM-IR-IQ-FCT.

What is Optimix™?
Sloan's Optimix technology prevents scalding. It features in-spout ASSE 1070 compliant anti-scald technology, functional even when there is a cold water failure. Optimix technology is incorporated directly into the faucet spout which can reduce installation labor, time, and cost by up to 30%.

Features:
• Meets anti-scald requirements of ASSE 1070. 
• Superior water temperature optimization even with cold water failure. 
• Integrated Thermostatic Mixing Valve is included in the faucet spout for a hassle-free and time-saving installation. 
• Mixer lever can be set to the desired temperature and removed for tamper resistance. 
• Available in hardwired, battery, and the only solar-powered anti-scald faucet in the industry.
• Meets all US (UPC and IPC) plumbing code requirements.
Also available in 0.5 GPM and 1.0 GPM flow rates. 

Resources:
• Spec Sheet
• Optimix Faucet Article