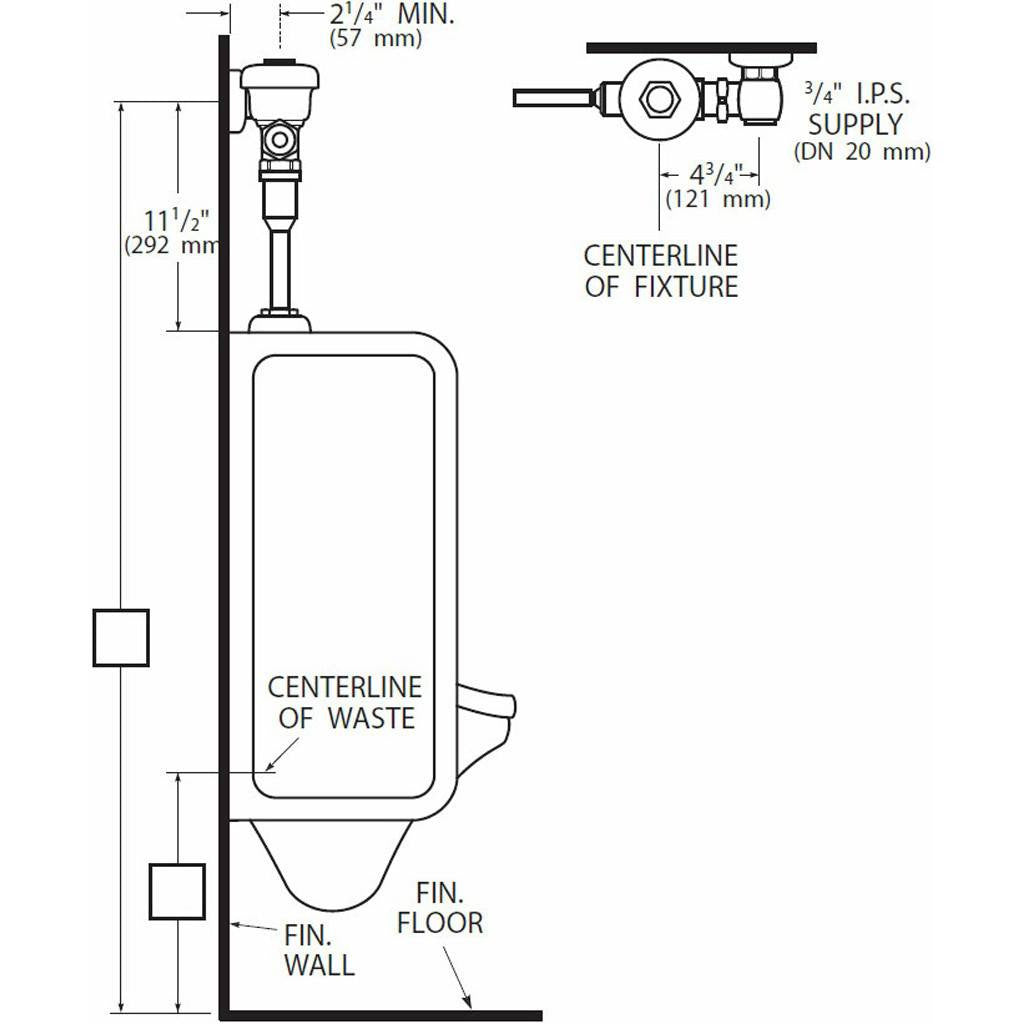 Regal Flushometer 1.0 GPF for Urinal
Part Number: #08455
Sloan Model Number: 186-1-XL-Regal
Sloan Code Number: 3082675
Manufacturer: Sloan

1.0 gpf, Polished Chrome Finish, Fixture Connection Top Spud, Single Flush, Regal® Exposed Manual Urinal Flushometer for 3/4" top spud urinals.

Specifications:
• Flush Volume: 1.0 gpf (3.8 Lpf)
• Finish: Polished Chrome (CP)
• Valve: Diaphragm
• Valve Body Material: Semi-red Brass
• Fixture Type: Urinal
• Fixture Connection: Top Spud
• Rough-In Dimension: 11 1⁄2" (292mm)
• Spud Coupling: 3/4" (32mm)
• Supply Pipe: 3/4" (25mm)
Features:
• ADA Compliant Metal Oscillating Non-Hold-Open Handle 
• Control Stop Plug
• Sweat Solder Adapter with Cover Tube
• Cast Wall Flange with Set Screw
• Vacuum Breaker Flush Connection
• Spud Coupling Wall and Spud Flange for 3⁄4" Top Spud
• Non-Hold-Open Handle and No External Volume Adjustment to Ensure Water Conservation
• 3/4" I.P.S. Wheel Handle Bak-Chek® Angle Stop
Compliances & Certifications:
ADA Compliant, cUPC Certified, BAA Compliant
Resources:
• Sloan 3082675 Spec Sheet 
• Regal XL Flushometer Parts Breakdown and Troubleshooting Guide

Do you have the tools needed to install your new flush valve? View our Flushometer Tool Guide and discover which tools you need.