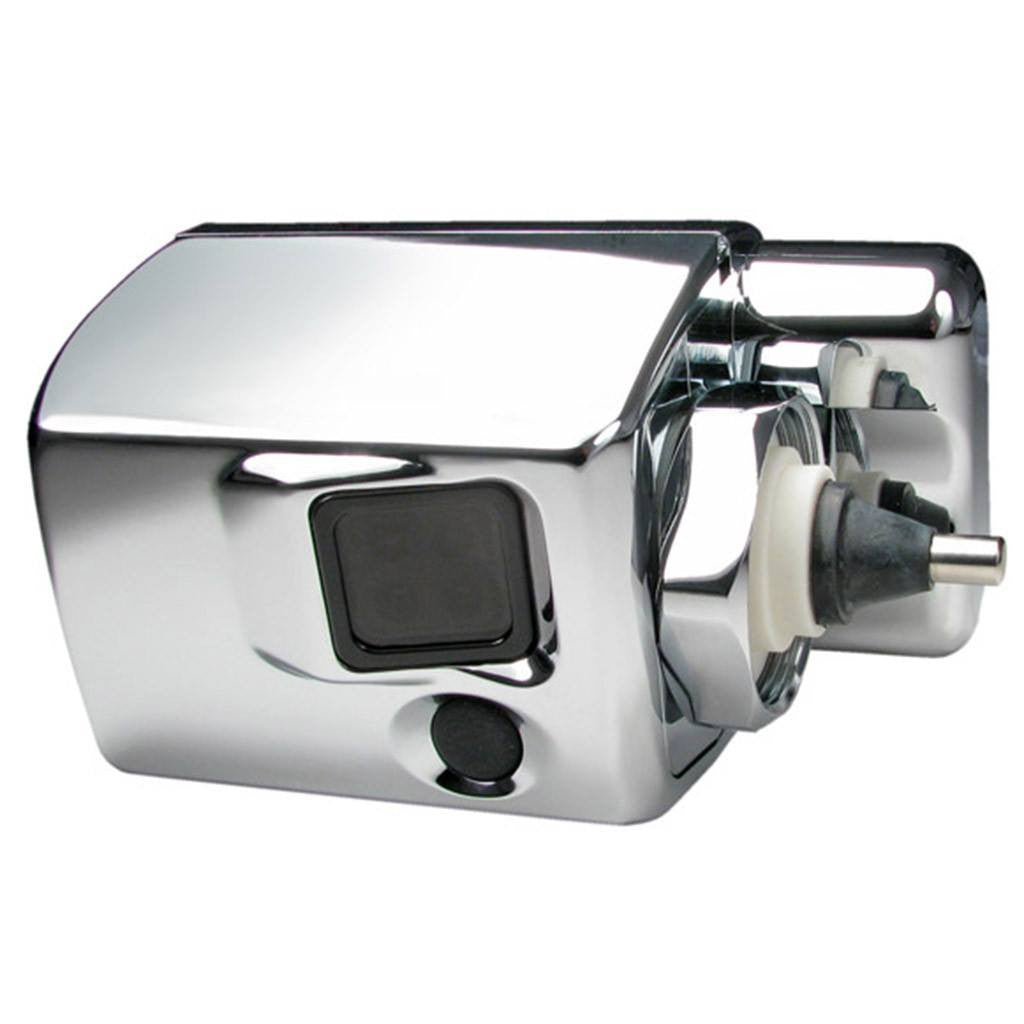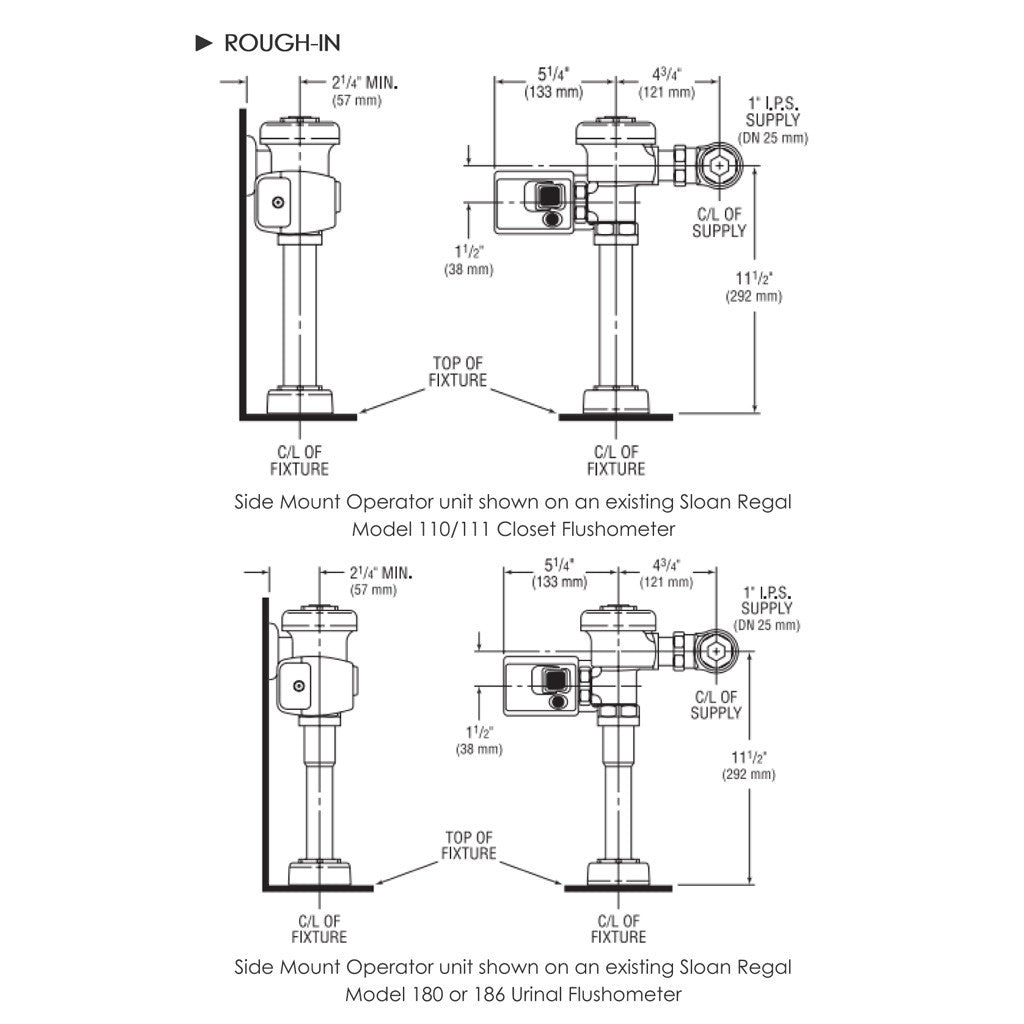 Sloan EBV-89-A Side Mount Operator Retrofit with Metal Cover
*Call for special commercial pricing.
Part Number: #08532
Sloan Model Number: EBV-89-A 
Sloan Code Number: 0325105
Manufacturer: Sloan
Quiet, Exposed, OPTIMA® Battery Powered, Sensor Operated Retrofit Conversion Kit for Exposed Closet and Urinal Flushometers. Features an ADA Compliant OPTIMA® Battery Powered Infrared Sensor for automatic "No Hands" operation. Chrome Plated Infrared Sensor Housing. Angled Sensor Window. Manual Override Flush Button.

Specifications:
Installation Type: Side Mount Retrofit
Sensor Type: OPTIMA® Battery Powered Infrared Sensor Infrared Convergence Type Object Lock Detection
Sensor Range: Nominal 8" - 54" (203 mm- 1372 mm), Factory Set at 24" (610 mm)
Indicator Lights: User in View and Low Battery
True Mechanical Override: No
Operating Pressure : 15-100 PSI
Application: Closet and Urinal Applications
Feature: Most Compact
Battery/Type: Four (4) C alkaline Batteries included 
Compliances & Certifications:
BREEAM Water Credit, Green Globes Water Credit

Resources:
• View Sloan 0325105 Spec Sheet
• View Sloan 0325105 Installation Instructions
• Sloan Retrofit Kit Flushometer Comparison Guide
• Sloan Side Mount Light, Range, and Calibration Blog